Find A Top Amesbury Realtor - Quickly, Easily And For Free
We've created a free service that matches you to a top Realtor - based on your needs and requirements - in just 40 seconds.
Find The Best Realtor For You - In Just 40 Seconds
---
Get Award-Winning Real Estate Help
Our Agents and team have won multiple awards, including the prestigious 2018 President's Gold Award.
Take the guess-work out of finding a great Realtor and get a trusted, proven and award-winning expert to help you buy or sell your next home.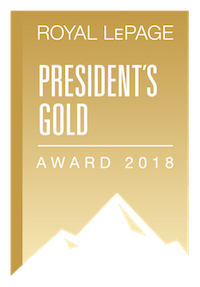 ---
A Bit More About Our Services And How Can Help You
Because we care so much about our clients, we have come up with a great system that matches our clients with the best Realtors.

And have we mentioned that you don't have to pay a dime?

Our services are a hundred percent free and we only work with Realtors with over 10 years of experience (on average). Our system is so great that in all of our years in the business, all of our clients have been satisfied with the Realtors we picked for them.
Buy Or Sell With A Top Realtor
"I'd like to thank you for their speedy response. We had our home listed with a Realtor whom we were extremely disappointed with. After our listing expired we contacted GTA Real Estate Pros and they put us in touch with a local Realtor who did an amazing job."
The Latest Amesbury MLS Listings And Homes For Sale
Get homes just like this delivered free to your inbox - instantly
It's easy to get the latest homes for sale and stay on top of the market. Sign up for free.
All of our members are proud members of
How You Can Find A Top Realtor In Just A Few Clicks
It Really Is That Easy
To get started, tell us your needs and requirements - so that we can match you to the right Realtor.

Those needs and requirements will then be cross-checked to our database of top Realtors to match you to the right fit.

So, sit back and relax – our Realtor will get to work right away.
Get A Top Realtor In 40 Seconds
We Love The Amesbury Community
This diverse community has something for everyone. If you enjoy sports you'll be excited about the tennis courts and Amesbury's five parks.

This includes the popular Amesbury Park where local annual Canada Day celebrations take place. And the Amesbury Community Centre offers activities and entertainment perfect for all ages.

Click here to find more incredible places in the GTA Area.
It's Not Just That We Love It, we Have Been Working In Amesbury For Years
The Realtor we select for you will have experience closing deals in Amesbury.

That's why everyone that has hired us has given us amazing reviews!
Find An Amazing Realtor Now
---
Click on the question to reveal the answer.
We are fully licensed real estate professionals ourselves, meaning that we must follow all rules and regulations in place in Ontario. All our Realtors are fully licensed and top professionals.Our service has great reviews, amazing feedback and we have dozens of happy customers.In addition to this, there is no obligation - if you don't like the Realtor we send you, we will send you another one - however, this has yet to happen in the years we have been running this service.Finally, we don't make any money unless you are happy (see the next section).
We charge our Realtors a small fee - but they only pay it if there is a closed deal. So, if we send you a terrible Realtor who is useless and can't buy or sell a property for you, we don't make any money. This is why we only work with the best Realtors out there - otherwise we would not make any money ourselves. It is a win for us, a win for them and a win for you.
We serve the entire GTA and surrounding areas - not just North York. In fact, if you're interested in the surrounding areas around North York, check out our Don Mills Realtor and our Downsview Real Estate Agent services.
Sorry, but many marketing companies are targeting our Realtor list so we do not reveal it publicly. Some companies even put through fake applications to try and get them - if you are one such company, sorry, you are wasting your time.It took us a long time to build the relationships and find the best Realtors, hours of interviewing, vetting, rating and other efforts - we have done a lot of hard work so it would not make any sense for us to reveal this publicly.Our Realtor selection process relies heavily on local contacts and local knowledge - this is one of the advantages of us being based in the GTA. We have our own proprietary algorithm on top of this - but you should know that our Realtors have - on average - over 10 years of experience and must have completed at least 10 deals to be accepted.Finally, in addition to all of this, we give preference to working with Realtors who are involved in charity work and giving back to the local community.


Amesbury is a neighbourhood in Toronto, Ontario, Canada, formerly in North York before it was amalgamated into Toronto in 1998.

It is part of federal and provincial electoral district York South—Weston, and Toronto electoral wards 11: York South—Weston (West) and 12: York South—Weston (East).

Its borders are inexact.

It is usually assumed to lie between Lawrence Avenue on the north, Jane Street and the railway line adjacent to Weston Road (which includes land west of Jane) on the west, Keele Street on the east, and a hydro right of way, which also marks the southern border of North York, on the south.

The majority of the housing available is still high rises (over 60%), and many are low-income rental units. Specifically for Census Tract 5350280.00, in 2006 there were more households with renters than owners; 1070 owners and 1750 renters.

In the 2011 National Household Survey, Census Tract 5350280.00 reported 1080 household with owners and 1815 households with renters.

Sources: https://en.wikipedia.org/wiki/Amesbury,_Toronto, http://www.torontoneighbourhoods.net/neighbourhoods/north-york/amesbury