Partner With An Experienced Baldwin Village Realtor Now
Are you looking to sell or invest in a property? Get instantly matched with a top Realtor now. It's absolutely free.
Get A Top Baldwin Village Real Estate Agent
---
Get Award-Winning Real Estate Help
Our Agents and team have won multiple awards, including the prestigious 2018 President's Gold Award.
Take the guess-work out of finding a great Realtor and get a trusted, proven and award-winning expert to help you buy or sell your next home.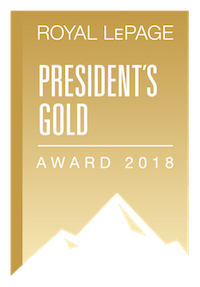 ---
We've Been Linking Buyers And Sellers To Top Realtors Since 2015
We have years of experience in the real estate industry and we're committed to delivering the best Realtors to our clients.

Partnering with us means that you'll only achieve the best outcomes out of your real estate deal! We'll match you with a professional agent in few seconds.

Remember, this is instant and cost-free. So, don't waste time while offer immediate help.
Work With The Best Realtor Today
"I'd like to thank you for their speedy response. We had our home listed with a Realtor whom we were extremely disappointed with. After our listing expired we contacted GTA Real Estate Pros and they put us in touch with a local Realtor who did an amazing job."
Client focused. Fast service. Result driven. That's what we stand for. Our past customer reviews speak volumes
Make a smart move and partner with a top agent today!
Get A Top Baldwin Village Real Estate Agent
---
Our Service Has Been Featured In:
The Latest Baldwin Village MLS Listings And Homes For Sale
Get homes just like this delivered free to your inbox - instantly
It's easy to get the latest homes for sale and stay on top of the market. Sign up for free.
All of our members are proud members of
Use these 3 steps to get a great Realtor
That's all you need
At the link below you'll find our free, 40 second online application form - start there

Our automated system will connect you with your ideal Real Estate Agent.

Relax knowing that a top Realtor is handling all your real estate issues.
Partner with a Realtor in seconds
We have assisted many clients in the area
Baldwin Village, a small enclave located to the east of Chinatown, features numerous high class restaurants, cafes, as well as stores. Being right in the heart of things, the area has a thriving real estate industry.

Baldwin also features great homes- making it a nice destination to buy or sell a property. So, get started your real estate journey and let the best Toronto Realtor help you.
We understand real estate
Having helped hundreds of buyers and sellers across the GTA, we stand a better chance get you the most experienced Realtor. Plus, we ensure that all our Realtors stay updated with the latest real estate trends.
I want to meet a reliable Real Estate Agent
---
Click on the question to reveal the answer.
We are fully licensed real estate professionals ourselves, meaning that we must follow all rules and regulations in place in Ontario. All our Realtors are fully licensed and top professionals.Our service has great reviews, amazing feedback and we have dozens of happy customers.In addition to this, there is no obligation - if you don't like the Realtor we send you, we will send you another one - however, this has yet to happen in the years we have been running this service.Finally, we don't make any money unless you are happy (see the next section).
We charge our Realtors a small fee - but they only pay it if there is a closed deal. So, if we send you a terrible Realtor who is useless and can't buy or sell a property for you, we don't make any money. This is why we only work with the best Realtors out there - otherwise we would not make any money ourselves. It is a win for us, a win for them and a win for you.
We serve the entire GTA and surrounding areas - not just Baldwin Village. In fact, if you're interested in the surrounding areas around Baldwin Village, check out our Chinatown Realtor and our Corktown Real Estate Agent services.


Baldwin Village is a commercial enclave in Toronto, Ontario, Canada.

It is located in the west of downtown Toronto, within the Grange Park neighbourhood, one block north of Dundas Street West, between Beverley and McCaul Streets.

The former modestly sized homes on the street have been converted to restaurants and small shops selling arts, crafts and curios.

The street was laid out and named after William Warren Baldwin,who owned much of the area, in the early nineteenth century.

The neighbourhood developed in the early 20th century as the Jewish ghetto moved westward from its original location in

The Ward towards what became the Kensington Market Jewish community, and the strip became home to a number of Jewish stores and restaurants. As the Jewish community moved north from downtown, the area's proximity to Chinatown led it to be populated by Chinese-Canadians.

Sources: https://www.blogto.com/baldwinvillage/, https://en.wikipedia.org/wiki/Baldwin_Village