Choose The Best Bayview Village Realtors In One Click
We have top Realtors - whatever your needs are, our agents will be able to save you money and time.
Connect with Top Bayview Village Real Estate Agent
---
Get Award-Winning Real Estate Help
Our Agents and team have won multiple awards, including the prestigious 2018 President's Gold Award.
Take the guess-work out of finding a great Realtor and get a trusted, proven and award-winning expert to help you buy or sell your next home.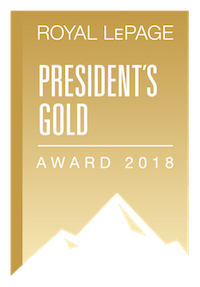 ---
Why Are We a Top Service In Your Town?
Because we have created a reliable algorithm that matches your needs with our team of expert Realtors.

Our service is 100% free and it only takes 40 seconds. All you have to do is click below.
Get The Best Realtor Now
"The Realtor we used sold our home for $133,000 more than any home had ever sold on our street. I think that says it all. She staged the home perfectly and ran an immaculate selling process - we could not have been happier with this service."
The Latest Bayview Village MLS Listings And Homes For Sale
Get homes just like this delivered free to your inbox - instantly
It's easy to get the latest homes for sale and stay on top of the market. Sign up for free.
All of our members are proud members of
Getting An Amazing Realtor Only Takes 3 Easy Steps
It'll Take You No Time at All
All you have to do is click below. Remember: This is a free service for you.

And in a snap, you'll be matched with a top local Realtor

You can be confident that your Realtor will get you the best deal possible.
Talk To A Top Realtor Now
A great area to live and play
This lovely family oriented neighbourhood revolves around three popular local landmarks - the Bayview Village Shopping Centre, the North York YMCA and the East Don Valley Parklands.

You can be sure that there will be something for every member of your family!

Here at GTA Real Estate Pros we care about the details.
We've been in the area for years
Our team of Realtors has the inside scoop on Bayview Village and they won't rest until they get the best deal for you!
Find An Amazing Realtor Now
---
Click on the question to reveal the answer.
We are fully licensed real estate professionals ourselves, meaning that we must follow all rules and regulations in place in Ontario. All our Realtors are fully licensed and top professionals.Our service has great reviews, amazing feedback and we have dozens of happy customers.In addition to this, there is no obligation - if you don't like the Realtor we send you, we will send you another one - however, this has yet to happen in the years we have been running this service.Finally, we don't make any money unless you are happy (see the next section).
We charge our Realtors a small fee - but they only pay it if there is a closed deal. So, if we send you a terrible Realtor who is useless and can't buy or sell a property for you, we don't make any money. This is why we only work with the best Realtors out there - otherwise we would not make any money ourselves. It is a win for us, a win for them and a win for you.
We serve the entire GTA and surrounding areas - not just North York. In fact, if you're interested in the surrounding areas around North York, check out our Downsview Realtor and our Glen Park Real Estate Agent services.
Sorry, but many marketing companies are targeting our Realtor list so we do not reveal it publicly. Some companies even put through fake applications to try and get them - if you are one such company, sorry, you are wasting your time.It took us a long time to build the relationships and find the best Realtors, hours of interviewing, vetting, rating and other efforts - we have done a lot of hard work so it would not make any sense for us to reveal this publicly.Our Realtor selection process relies heavily on local contacts and local knowledge - this is one of the advantages of us being based in the GTA. We have our own proprietary algorithm on top of this - but you should know that our Realtors have - on average - over 10 years of experience and must have completed at least 10 deals to be accepted.Finally, in addition to all of this, we give preference to working with Realtors who are involved in charity work and giving back to the local community.


Bayview Village is a neighbourhood in Toronto, Ontario, Canada.

It is part of the federal Don Valley North riding and the provincial Willowdale electoral district, and Toronto electoral Wards 24: Willowdale (East) and 33: Don Valley North (East).

In 2006, it had a population of 15,370.

The area is bordered on the north by Finch Avenue East, on the west by Bayview Avenue, on the east by Leslie Street, and on the south by Highway 401, and also including the grounds of North York General Hospital, east of Leslie in the neighbourhood's southeast corner, according to the City of Toronto's definition.

The present day Bayview Village neighbourhood was planned in 1954 by a group of developers led by Farlinger Development Ltd. Bayview Village was hailed as "contemporary living in the countryside, at the doorstep of the urban concentration of Metropolitan Toronto."

The design and layout of Bayview Village is very much influenced by the East Don Valley Parklands. Dr E.G. Faludi, the town planner who designed Bayview Village, recognized the importance of the East Don Valley Parklands when he said "We will fit the community into the landscape and not the landscape into the community." Faludi's trademark curvilinear street pattern follows the natural contours of the land. Nearly a quarter of the space in Bayview Village is green.

Sources: https://en.wikipedia.org/wiki/Bayview_Village, https://en.wikipedia.org/wiki/Bayview_Village_Shopping_Centre