Find A Great Real Estate Agent In Bronte And Never Look Back
Get quickly matched with a top 10% Realtor you'll feel good about.
Connect Me To My Realtor
---
Get Award-Winning Real Estate Help
Our Agents and team have won multiple awards, including the prestigious 2018 President's Gold Award.
Take the guess-work out of finding a great Realtor and get a trusted, proven and award-winning expert to help you buy or sell your next home.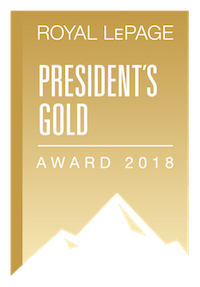 ---
Here's Why We're The Best Choice For Your Real Estate Needs
Hiring a Realtor can be a daunting task. How do you know which one is the best?

You may be tempted to take someone's advice, but chances are they're not an expert.

Well, we are. With us you can quickly find the best local Realtor and move forward with buying or selling your home. We've streamlined the process of finding a qualified agent to land your dream house or maximize your sale.

Our service is free, reliable and the process only takes about 40 seconds.
Take Me to My Agent
"I had only heard bad stories about Realtors and sadly, I needed to deal with one because I wanted my own place. The Realtor GTA set me up with was exceptional - knew exactly where I was coming from and, best of all, she knew just what I wanted. Now I have a great two bedroom home and a new friend."
With our assistance, almost 1,500 buyers and sellers have found a certified, trusted realtor
We'd love to bring you one as well
Connect Me To My Realtor
---
Our Service Has Been Featured In:
The Latest Bronte MLS Listings And Homes For Sale
Get homes just like this delivered free to your inbox - instantly
It's easy to get the latest homes for sale and stay on top of the market. Sign up for free.
All of our members are proud members of
The Simplified Way to Find A Top 10% Realtor
Streamlined into 3 Easy Steps
Start by letting us know your real estate needs in our online form at the button below

Next we pair you with a local Real Estate Agent that's the perfect fit for your needs

Let your agent guide you through the buying or selling process with confidence
Show Me My Realtor
We're Proud to Deliver Great Real Estate Services
This is truly a very a magical place to buy a home and start a family. Its kind and hospitable energy is amazing and irreplaceable.

We love the hometown feel it exudes and its endearing sense of community. From its social gatherings like the famous Waterfront Festival, to its wide open outdoor spaces this region and its people hold a special place in our heart.

Our Realtors know Bronte like the back of their hand and have the experience and insights necessary to give you peace of mind and save you thousands. It's our ongoing goal as a leading Toronto Real Estate Agent to help locals like you nab the perfect abode or maximize the value of your sale.

Give us a try today and see the difference we'll make for you.
We've Been in Bronte for Years and Understand the Realty Scene
We have a deep understand the local realty scene. Our breadth of knowledge gives us the ability to help you find what you're looking for and deliver the best deal in town.

Our top rated Real Estate Agents know the real housing scene like the back of their hand. Over the years our 5-star agents have acquired insights and can help you land the house of your dreams at the lowest price, or get you top market value for your house.

We're in tune with what drives the market and makes local buyers tick. They use the most updated tools and techniques, so rest assured you're in the hands of professionals.

Try our trusted service today. We'll give you the confidence and expertise you need to thrive.
Connect Me to My Local Agent Now
---
Click on the question to reveal the answer.
We are fully licensed real estate professionals ourselves, meaning that we must follow all rules and regulations in place in Ontario. All our Realtors are fully licensed and top professionals.Our service has great reviews, amazing feedback and we have dozens of happy customers.In addition to this, there is no obligation - if you don't like the Realtor we send you, we will send you another one - however, this has yet to happen in the years we have been running this service.Finally, we don't make any money unless you are happy (see the next section).
We charge our Realtors a small fee - but they only pay it if there is a closed deal. So, if we send you a terrible Realtor who is useless and can't buy or sell a property for you, we don't make any money. This is why we only work with the best Realtors out there - otherwise we would not make any money ourselves. It is a win for us, a win for them and a win for you.
We serve the entire GTA and surrounding areas - not just Bronte. In fact, if you're interested in the surrounding areas around Bronte, check out our Maple Realtor and our Brampton Real Estate Agent services.


Bronte is the community that makes up much of the west end of Oakville, in Ontario, Canada. Twelve Mile Creek (known informally as Bronte Creek) flows through the middle of town and empties into Lake Ontario. Stroll Bronte's spectacular Heritage Waterfront Park – harbour, boardwalk and pier, lighthouse, beach, parklands, cycling and walking trails, picnic and children's play areas. Visit the friendly merchants or just relax and watch the boats and swans glide by.

For 'on the water' excitement, charter a sport-fishing outing to catch trophy salmon. Bronte is a former fishing village which became annexed in 1962 with the former Township of Trafalgar, forming the Town of Oakville, along with the other formerly autonomous communities, including Sheridan. Bronte's neighbourhood stretches from Burloak Drive in the west to Fourth Line, and from Lake Ontario in the south to the Queen Elizabeth Way. Coronation Park, which has a large playground, lots of parking space, a field room, and sandy beaches, hosts the annual Waterfront Festival.

Its greatest attraction is an outdoor stage fronting an area 256 feet deep and 152 feet wide, with a hillock at the side. During the Waterfront Festival, the east field has carnival rides such as 1001 Niches and Polar Express, and features game kiosks.

Sources: https://en.wikipedia.org/wiki/Bronte,_Ontario, http://visitoakville.com/experience-oakville/neighbourhoods/bronte-village/