Buying A Home Is A Massive Purchase - You Need Specialist Help
Buying in the current market is scary - with bidding wars, people over paying and everything done at high speed.
What if you could change all that and work with a Realtor - so you can see homes before they even hit the market?
Our Realtors have access to exclusive properties and can get you in the door before anyone else.
Get A Specialist Home Buying Realtor
---
Get Award-Winning Real Estate Help
Our Agents and team have won multiple awards, including the prestigious 2018 President's Gold Award.
Take the guess-work out of finding a great Realtor and get a trusted, proven and award-winning expert to help you buy or sell your next home.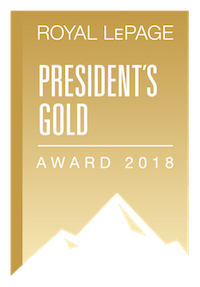 ---
---
You Can Avoid Paying Thousands Of Dollars
Too Much For Your Home
With the wrong person by your side, you could pay thousands of dollars too much for your next home.
That's why we bring you a top Realtor, who is an expert in the local market and can bring you exclusive listings before they hit the market and are made available to the public.
Get My Dream Home Now
"It was a pleasure to deal with Royal LePage Signature Realty. My wife and I thank you for your patience, persistence and long hours put in on our behalf."
Get Exclusive Properties
- Before They Become Public
The best way to get your dream home at a great price is to buy it before it even hits the market and other people have seen it.
That's why our Realtors have unique systems in place to get you access to the places you need to see before anyone else.
With our buying specialists at your side, you'll find your dream home in no time.
Get My Dream Home Now
---
A Bad Realtor Can Be Costly...
Not just in costing you thousands of dollars but in wasting your time - showing you the wrong houses in the wrong areas.
That's why you need to be absolutely sure you are getting the best service out there - someone who can find you the right home, in the right area and at the right price.
And do it all within your schedule. But finding a good Real Estate Agent is time consuming right?
We Have Done All The Hard Work For You
We have interviewed, rated and reviewed dozens of Realtors - so that we can bring you a pre-vetted buying specialist.
And with just 40 seconds of your time, you'll let us know what you're looking for through our online application - so that we can match you to your perfect Realtor.
Find My Perfect Buying Specialist Realtor In 40 Seconds
---
All Our Realtors Are Fully Licensed Experts
---
Serving All The GTA And Surrounding Areas
We're based in Toronto, but we serve all across the GTA and it's surrounding areas and work directly with the best local experts.
Check out the areas we serve for more information.
Getting expert local help is how you'll get an edge on the crazy Toronto real estate market.
In fact, we have now helped over 1,779 buyers and seller across the GTA find their perfect Realtor.
GTA Real Estate Pros
Royal LePage Signature Realty
Toronto Real Estate Agent
154 Bathurst St
Toronto
Ontario
M5V 2R3
Call us 24/7
Our Service Is Completely Free - No Obligations
Get your perfect home buying specialist Realtor in just 40 seconds - and you won't believe how easy finding a home can be.
Get My Specialist Buying Realtor