Get An Expert Cachet Realtor In No Time
Looking for a quick and safe way to sell or buy a house in Cachet? We've got all it takes to instantly match you up with a top Realtor for free.
Find An Amazing Realtor Now
---
Get Award-Winning Real Estate Help
Our Agents and team have won multiple awards, including the prestigious 2018 President's Gold Award.
Take the guess-work out of finding a great Realtor and get a trusted, proven and award-winning expert to help you buy or sell your next home.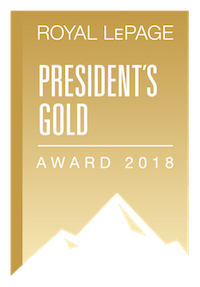 ---
Why Use Our Services?
We value our clients and we're determined to provide them with an efficient and reliable service. The countless positive reviews we receive indicate how serious we are with our work.

If you're in need of a Realtor, we only partner you with the best!

And this is at no cost to you.
Get Matched With A Top-notch Realtor
"I'd like to thank you for their speedy response. We had our home listed with a Realtor whom we were extremely disappointed with. After our listing expired we contacted GTA Real Estate Pros and they put us in touch with a local Realtor who did an amazing job."
It's our duty to serve you, so let's get you a qualified Real Estate Agent for free.
LET US CONNECT YOU WITH THE RIGHT REALTOR NOW
Find An Amazing Realtor Now
---
Our Service Has Been Featured In:
The Latest Cachet MLS Listings And Homes For Sale
Get homes just like this delivered free to your inbox - instantly
It's easy to get the latest homes for sale and stay on top of the market. Sign up for free.
All of our members are proud members of
WITH ONLY 3 SIMPLE STEPS YOU'LL GET CONNECTED TO A PROFESSIONAL REALTOR
It's really straightforward
Visit the link below to find out more.

We employ advanced technology to partner you with a top performing Realtor in real time.

When selling or buying property, your Real Estate Agent will ensure a smooth and secure transaction.
Get matched with an experienced Realtor in the shortest time possible
It's a great place to live
Cachet is a residential community within Ontario. Currently, a large Asian shopping Centre is being built, which upon completion would be considered the biggest Asian shopping mall in North America. The city is bounded by Warden Venue, 16th Avenue, woodbine Avenue and Major Mackenzie Drive.

So, if you're planning to venture into the city's real estate industry, click here to get the most experienced Realtor in real time. It's absolutely free and only takes few seconds.
We pair you with local agents for great service
You'll get an efficient and cost-effective real estate service. We'll make sure that you get the right Cachet Realtor for your specific needs.

It's free and fast.
Get My Realtor Now
---
Click on the question to reveal the answer.
We are fully licensed real estate professionals ourselves, meaning that we must follow all rules and regulations in place in Ontario. All our Realtors are fully licensed and top professionals.Our service has great reviews, amazing feedback and we have dozens of happy customers.In addition to this, there is no obligation - if you don't like the Realtor we send you, we will send you another one - however, this has yet to happen in the years we have been running this service.Finally, we don't make any money unless you are happy (see the next section).
We charge our Realtors a small fee - but they only pay it if there is a closed deal. So, if we send you a terrible Realtor who is useless and can't buy or sell a property for you, we don't make any money. This is why we only work with the best Realtors out there - otherwise we would not make any money ourselves. It is a win for us, a win for them and a win for you.


Cachet is a community within north-western Unionville, Ontario, Canada.

It is bounded by 16th Avenue to the south, Major Mackenzie Drive East to the north, Warden Avenue to the east and Woodbine Avenue (or Highway 404, arguably), to the west.

The area is a residential development that has replaced farmland that once defined the town.

The residents of Cachet consist mostly of middle to upper-income families and the housing consists of large single family homes.

The Cachet Centre is a small strip mall that services mainly to local residents.

There is also an Asian shopping centre that would be opened soon at the intersection of Woodbine Avenue and Markland Street, called King Square. When the shopping centre is completed, it would be considered the largest Asian mall in North America.

It is to be completed around 2020.

The population of the community is predominantly people of Chinese and small minority of European heritage.

This place is a short distance from Highway 404 via the interchange at 16th Avenue.

It is also a short distance from the Buttonville Airport, which will be demolished soon and replaced with condominiums.

Sources: https://en.wikipedia.org/wiki/Cachet,_Ontario, http://www.cachethomes.com/communities/cachet-grand-valley/