Connect With A Top Realtor In Caledon In Seconds
We'll match you with a 5-star rated Real Estate Agent, fast and free.
Find My Ideal Realtor Now
---
Get Award-Winning Real Estate Help
Our Agents and team have won multiple awards, including the prestigious 2018 President's Gold Award.
Take the guess-work out of finding a great Realtor and get a trusted, proven and award-winning expert to help you buy or sell your next home.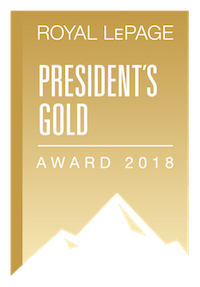 ---
Why Our Realty Service Is The Clear Cut Choice
Finding the best Realtor in your area by yourself can be time consuming and it's hard to be 100% sure you're hiring the best one.

And taking a friend's advice isn't always the best idea - seeing as how some think they're a real estate expert, but don't really know what they're talking about.

No worries though - we've streamlined the process so you can find the best l Realtor fast.

Our service is free, reliable and takes about 40 seconds to complete. We expertly pair you with the perfect agent, based on your specific needs.
Land a Vetted Realtor Now
"Thanks for all your help. Our entire family is really excited to be getting the keys today. While we won't be moving in for a few weeks, we can't wait to turn the home into our own tiny paradise."
Over 1,000 People Have Found Their perfect realtor with our assistance
You can use our service and join them in just a matter of seconds
Find My Ideal Realtor Now
---
Our Service Has Been Featured In:
The Latest Caledon MLS Listings And Homes For Sale
Get homes just like this delivered free to your inbox - instantly
It's easy to get the latest homes for sale and stay on top of the market. Sign up for free.
All of our members are proud members of
It's Easy to Pinpoint Your Agent
Find them in 3 Easy Steps
First, click the button below

Next, we'll match you with a local Realtor that fits your needs

Let your Realtor help you find your new home or maximize your sale
Find Your 5-star Realtor
We Keep Caledon Close to Our Hearts
Caledon is ranked as one of the safest places to live in all of Canada.

So yes, it's an ideal area to buy a home, raise a family or open a business. And that's precisely why this area holds a special place in our heart.

The strong sense of community is palpable here and offers top educational opportunities, amazing nature and endless shopping.

We enjoy helping locals like you find a Realtor to bring your dreams to life. As we mention on our home page, whether it's helping you find the best home within your budget or selling your house for top market value, we'll use our expertise to ensure that the entire process is painless and smooth.
We Have Years of Experience Helping People in Caledon Buy or Sell Their Home
We're in tune with what drives the local market and use the most updated industry tools and techniques.

Whether it's waterfront property, a cozy apartment, or a rural family home - we understand the local real estate scene.

Our top agents Realtors know the local real estate climate like the back of their hand and have acquired invaluable local insights over the years. They have the experience and pedigree to land you the house of your dreams at the lowest price, or get you top market value for your home sale.

Try our fast and free service. We'll give you the confidence you need to move forward today.
Pinpoint My Perfect Agent Now
---
Click on the question to reveal the answer.
We are fully licensed real estate professionals ourselves, meaning that we must follow all rules and regulations in place in Ontario. All our Realtors are fully licensed and top professionals.Our service has great reviews, amazing feedback and we have dozens of happy customers.In addition to this, there is no obligation - if you don't like the Realtor we send you, we will send you another one - however, this has yet to happen in the years we have been running this service.Finally, we don't make any money unless you are happy (see the next section).
We charge our Realtors a small fee - but they only pay it if there is a closed deal. So, if we send you a terrible Realtor who is useless and can't buy or sell a property for you, we don't make any money. This is why we only work with the best Realtors out there - otherwise we would not make any money ourselves. It is a win for us, a win for them and a win for you.
We have a fre automated online home valuation report - check it out athouse appraisal.


Caledon is a town in the Regional Municipality of Peel in the Greater Toronto Area of Ontario, Canada. Caledon is a developing urban area although it remains primarily rural.

This town has one of three municipalities of Peel Region.

The town is just northwest of the city of Brampton. At over 688 km², Caledon is the largest city or town by area in the Greater Toronto Area. By 1869, Belfountain was a Village with a population of 100 in the Township of Caledon County Peel.

It was established on the Credit River.

There were stagecoaches to Erin and Georgetown.

The average price of land was $20. According to the 2016 Canadian Census the population of Caledon is 66,503, a 11.8% increase from 2011.

The population density is 96.6 people per square km.

The median age is 41 years old, basically on par with the national median at 41.2 years old.

The Peel District School Board operates secular Anglophone schools.

The Dufferin-Peel Catholic District School Board operates Catholic Anglophone separate schools.

The Conseil scolaire Viamonde operates secular Francophone schools serving the area.

The Conseil scolaire de district catholique Centre-Sud operates Catholic Francophone schools serving the area.

Sources: https://en.wikipedia.org/wiki/Caledon,_Ontario, https://www.caledon.ca/en/index.asp