Looking For A Real Estate Agent In Casa Loma?
We will bring you a top Real Estate Agent who will invest in your success - in just 40 seconds.
Connect With A Top Casa Loma Realtor Now
---
Get Award-Winning Real Estate Help
Our Agents and team have won multiple awards, including the prestigious 2018 President's Gold Award.
Take the guess-work out of finding a great Realtor and get a trusted, proven and award-winning expert to help you buy or sell your next home.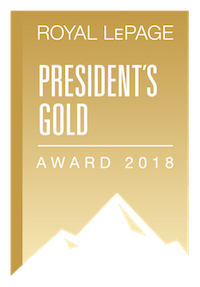 ---
Finding Top Real Estate Agents Can Be Tough...
That's where our free service comes in - we have one of the most dedicated, connected and informed networks in our industry.

We connect you with agents with individual personalities and talents - with one goal in mind: helping you to buy or sell a home and get the best deal.
Find The Perfect Real Estate Agent
"Needed to upgrade from my two-bedroom apartment for a bigger space; a house. Right from step one, when I applied online, they assigned me with the perfect Realtor. Got me a great offer on it and was helping me narrow down new joints out near a fantastic school district."
The Latest Casa Loma MLS Listings And Homes For Sale
Get homes just like this delivered free to your inbox - instantly
It's easy to get the latest homes for sale and stay on top of the market. Sign up for free.
All of our members are proud members of
3 Simple Steps To Get A Top Agent
Secure and Easy!
Its free. No strings attached.

Get hooked instantly with a top casa loma Realtor.

Our specialists are committed to helping you find the home you want.
Get A Top Realtor in 40 Seconds
The Casa Loma Area
Due to its unique architectural character in Toronto, Casa Loma has been a popular filming location for movies and television.

It is also a popular venue for wedding ceremonies and Casa Loma can be rented in the evenings after the museum closes to the public. As a Toronto Realtor, it's one of the areas we love to work in best.
Not Only That, but We Have Been In Casa Loma For Years
We have friendly faces all over the area, ready to help you out - all it takes is just a few clicks.
Get My Top Realtor
---
Click on the question to reveal the answer.
We are fully licensed real estate professionals ourselves, meaning that we must follow all rules and regulations in place in Ontario. All our Realtors are fully licensed and top professionals.Our service has great reviews, amazing feedback and we have dozens of happy customers.In addition to this, there is no obligation - if you don't like the Realtor we send you, we will send you another one - however, this has yet to happen in the years we have been running this service.Finally, we don't make any money unless you are happy (see the next section).
We charge our Realtors a small fee - but they only pay it if there is a closed deal. So, if we send you a terrible Realtor who is useless and can't buy or sell a property for you, we don't make any money. This is why we only work with the best Realtors out there - otherwise we would not make any money ourselves. It is a win for us, a win for them and a win for you.


Casa Loma is a neighbourhood in the city of Toronto in Ontario, Canada, and is named after the famous castle.

It is bounded on the north by St. Clair Avenue West, on the east by Spadina Road, on the south by the CP railway tracks, and on the west by Bathurst Street.

It was constructed in the early 1900s for over three million dollars and was given to the city by its heavily debt-laden owner only a decade after it was put up.

The prominence of the castle led to a huge boom in the area, with many wealthy residents setting up shop and defining the present neighbourhood. To acknowledge the changes over time, it is also important to take into consideration the data collected by Statistics Canada in the 2011 census.

In 2011, the population decreased from 2006 by 303 people to 3,597.

Sources: https://en.wikipedia.org/wiki/Casa_Loma_(neighbourhood), https://en.wikipedia.org/wiki/Casa_Loma