Find A Top Cedar Grove Realtor Here
Looking for an expert Realtor? Don't worry. You can count on us to match you with a professional in few seconds.
Get A Top Realtor In Cedar Groove For Free
---
Get Award-Winning Real Estate Help
Our Agents and team have won multiple awards, including the prestigious 2018 President's Gold Award.
Take the guess-work out of finding a great Realtor and get a trusted, proven and award-winning expert to help you buy or sell your next home.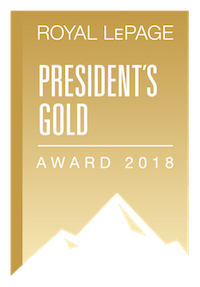 ---
Here Are A Few Reasons To Use Our Free Service
We don't just match you with any Realtor, we get you the best! We're passionate about the real estate industry and we'll find you an efficient, reliable and honest Real Estate Agent.

If you're looking to buy or sell property in cedar grove make us your trusted partner. Our service is fast and free of charge.
Find A Professional Real Estate Agent Now
"The Realtor we used sold our home for $133,000 more than any home had ever sold on our street. I think that says it all. She staged the home perfectly and ran an immaculate selling process - we could not have been happier with this service."
The Latest Cedar Grove MLS Listings And Homes For Sale
Get homes just like this delivered free to your inbox - instantly
It's easy to get the latest homes for sale and stay on top of the market. Sign up for free.
All of our members are proud members of
YOU'RE ONLY 3 STEPS AWAY FROM A PROFESSIONAL CEDAR REAL ESTATE AGENT
It's Quick and Painless
Click on the following link to get started.

The good news is that we only work with highly qualified Realtors, so you're sure to have your deal done in the most secure and transparent way.

A good Realtor will help you sell or buy a property within the shortest time and get the best results out of it.
Meet a qualified and certified Realtor in few seconds
We've Got Local Realtors Ready
Cedar Grove is a community located in Markham within the boundaries of Rogue National Park. It's bounded by the Reesor Road and 14th Avenue.

GTA Real Estate Pros has a deep understanding of this area and can pair you up with a qualified Real Estate Agent in few seconds.
And we know the area well
Get introduced to a genuine Cedar Grove Real Estate Agent for free.

We've extensive experience in real estate ventures and we'll find you a good Realtor who'll strike the best deals for you.
Get My Realtor Now
---
Click on the question to reveal the answer.
We are fully licensed real estate professionals ourselves, meaning that we must follow all rules and regulations in place in Ontario. All our Realtors are fully licensed and top professionals.Our service has great reviews, amazing feedback and we have dozens of happy customers.In addition to this, there is no obligation - if you don't like the Realtor we send you, we will send you another one - however, this has yet to happen in the years we have been running this service.Finally, we don't make any money unless you are happy (see the next section).
We charge our Realtors a small fee - but they only pay it if there is a closed deal. So, if we send you a terrible Realtor who is useless and can't buy or sell a property for you, we don't make any money. This is why we only work with the best Realtors out there - otherwise we would not make any money ourselves. It is a win for us, a win for them and a win for you.


Cedar Grove is a community in Markham, Ontario on the Little Rouge River.

It is centred on 14th Avenue and Reesor Road (10th Line) and within the boundaries of the future national Rouge Park. James Osborne of North Carolina, with wife and children, first settled in the Cedar Grove area in the late eighteenth century.

In 1804 Mennonite settlers from Pennsylvania (sometimes called the Pennsylvania Dutch) arrived in Cedar Grove, headed by Peter Reesor, who first scouted the area for his community in the 1790s. Reesor bought the Osborne lot (lot 4, conc. 9) and performed the settlement duties for the original grantee in 1804; he then acquired lot 5 in 1805.[1]

The stone house on the Reesor homestead was built in 1832.

The Little Rouge Valley Vine, or "Great Vine", is the largest natural vine in the Ontario mixed forests. Situated next to the Little Rouge River in the heart of the valley, the "Great Vine" is over 30 cm in diameter at the base and is estimated to have runners which, together, stretch over 1 km. While much of the city of Markham immediately west of Cedar Grove has become residential, the land immediately around Cedar Grove is still in agricultural use.

In 2011 the Canadian Federal Government announced plans to create a national Rouge Park.

The park will completely encompass the community of Cedar Grove. Cedar Grove Community Centre is one small city owned facility housed in the former Cedar Grove Schoolhouse (S.S. #20) built in 1869 serving the Mennonite community in the area. Cedar Grove is a community in Markham, Ontario on the Little Rouge River.

It is centred on 14th Avenue and Reesor Road (10th Line) and within the boundaries of the future national Rouge Park. James Osborne of North Carolina, with wife and children, first settled in the Cedar Grove area in the late eighteenth century.

In 1804 Mennonite settlers from Pennsylvania (sometimes called the Pennsylvania Dutch) arrived in Cedar Grove, headed by Peter Reesor, who first scouted the area for his community in the 1790s. Reesor bought the Osborne lot (lot 4, conc. 9) and performed the settlement duties for the original grantee in 1804; he then acquired lot 5 in 1805.[1]

The stone house on the Reesor homestead was built in 1832.

The Little Rouge Valley Vine, or "Great Vine", is the largest natural vine in the Ontario mixed forests. Situated next to the Little Rouge River in the heart of the valley, the "Great Vine" is over 30 cm in diameter at the base and is estimated to have runners which, together, stretch over 1 km. While much of the city of Markham immediately west of Cedar Grove has become residential, the land immediately around Cedar Grove is still in agricultural use.

In 2011 the Canadian Federal Government announced plans to create a national Rouge Park.

The park will completely encompass the community of Cedar Grove. Cedar Grove Community Centre is one small city owned facility housed in the former Cedar Grove Schoolhouse (S.S. #20) built in 1869 serving the Mennonite community in the area. Sources: https://en.wikipedia.org/wiki/Cedar_Grove,_Ontario, https://cedargrove.on.ca/