The Quickest Way To Find The Best Realtors In Clarington
We'll match you with a top Real Estate Agent - including some in the top 10% in Canada* - in seconds.
Find Your Perfect Clarington Real Estate Agent Now
---
Get Award-Winning Real Estate Help
Our Agents and team have won multiple awards, including the prestigious 2018 President's Gold Award.
Take the guess-work out of finding a great Realtor and get a trusted, proven and award-winning expert to help you buy or sell your next home.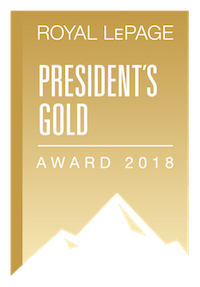 ---
Why Are Our Realtors The Best Out There?
There is no need to spend weeks searching for a top rated Realtor.

Our Real Estate Agent matching service is free, fast and reliable.

We use our expertise to pair you with the perfect agent, based on your specific needs. And when we say it's quick and painless, we mean it.

The process takes only 40 seconds. It's designed to help you quickly move forward with buying or selling your home with ease and confidence.
Pinpoint Your Perfect Realtor Right Now
"I'd like to thank you for their speedy response. We had our home listed with a Realtor whom we were extremely disappointed with. After our listing expired we contacted GTA Real Estate Pros and they put us in touch with a local Realtor who did an amazing job."
The Latest Clarington MLS Listings And Homes For Sale
Get homes just like this delivered free to your inbox - instantly
It's easy to get the latest homes for sale and stay on top of the market. Sign up for free.
All of our members are proud members of
A Streamlined Way to Land a Top Real Estate Agent
If You Can Use a Mouse You Can Do It
Click below to put things in motion

You'll be immediately matched with a 5-star Realtor

Relax and let your agent save or make you thousands
Find The Perfect Realtor for Free
Clarington is Close to Our Heart
From its Christmas parades, to its motor sport park - this is a wonderful area of Toronto. We have a deep-rooted appreciation for this area and know it quite well

That means our local Realtors have hometown experience that gives them a distinct edge - whether you're buying or selling.

We cherish the feeling of community and closeness Clarington exudes and are here to help you find a Toronto Realtor that will land your dream home or sell your house for top market value.

We really do love this area, so anytime one of our experienced agents makes a local sale, we're absolutely elated.
We Also Know the Realty World Well
We also understand the local real estate scene and can help you get the best deal buying or selling.

Our top rated Realtors know this region extremely well and have an in-depth understanding of the local market and what motivates buyers and sellers.

If you're looking to buy or sell your home, let us help by matching you with a 5-star agent. Our service is simple and fast. It saves you time, money and headaches.

Our goal is simple - make the buying and selling process easy and seamless, so you and this wonderful community can thrive.
Find My Top 10 Realtor Now
---
Click on the question to reveal the answer.
We are fully licensed real estate professionals ourselves, meaning that we must follow all rules and regulations in place in Ontario. All our Realtors are fully licensed and top professionals.Our service has great reviews, amazing feedback and we have dozens of happy customers.In addition to this, there is no obligation - if you don't like the Realtor we send you, we will send you another one - however, this has yet to happen in the years we have been running this service.Finally, we don't make any money unless you are happy (see the next section).
We charge our Realtors a small fee - but they only pay it if there is a closed deal. So, if we send you a terrible Realtor who is useless and can't buy or sell a property for you, we don't make any money. This is why we only work with the best Realtors out there - otherwise we would not make any money ourselves. It is a win for us, a win for them and a win for you.
We have a free automated online home valuation report - check it out at this link: house appraisal.


Clarington is the fastest growing community in Durham Region.

Its main urban centres include: Bowmanville, Courtice, and Newcastle, which are all located at the south-end of the municipality, just north of Highway 401.

The major employers in this municipality include: Ontario Power Generation, Blue Circle (formerly St. Mary's) Cement, Goodyear Tire & Rubber Company and Lakeridge Health – Bowmanville. Population (2011): 84,495 Population Density: 137.8 persons per square kilometre Number of Births (2014): 969

This community has the largest land area in Durham Region, encompassing 608 square kilometres.

The Clarington countryside seems to go on forever. Clarington's relatively flat topography quickly changes at the northern reaches of the municipality where the dramatic hills of the Oak Ridges Moraine provide a picturesque backdrop to this predominantly rural municipality.

Sources: http://www.torontoneighbourhoods.net/suburbs/durham/clarington, https://www.durham.ca/en/health-and-wellness/resources/Documents/HealthInformationServices/HealthNeighbourhoods/Profiles/Clarington_profile.pdf