Connect With A Great Clarkson Realtor
Partnering with a top Realtor is just three steps away. Our services are instant and free.
Get A Premium Clarkson Realtor
---
Get Award-Winning Real Estate Help
Our Agents and team have won multiple awards, including the prestigious 2018 President's Gold Award.
Take the guess-work out of finding a great Realtor and get a trusted, proven and award-winning expert to help you buy or sell your next home.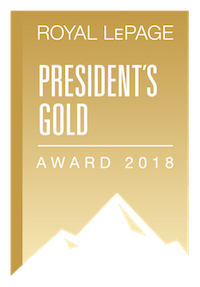 ---
Why We Are An Industry Leader When It Comes To Real Estate Matters?
With us, you have a partner who understands all real estate issues in your area. Plus, we've been in this business for over three years.

We're equipped with the right skills to help you strike the best deal on the market. Let's get you the right Clarkson Realtor for free.
Meet A Top Realtor Now
"Needed to upgrade from my two-bedroom apartment for a bigger space; a house. Right from step one, when I applied online, they assigned me with the perfect Realtor. Got me a great offer on it and was helping me narrow down new joints out near a fantastic school district."
We've successfully linked more than 1,000 real estate buyers and sellers to top Realtors
Pick the most reliable Realtor under a minute
Get A Premium Clarkson Realtor
---
Our Service Has Been Featured In:
The Latest Clarkson MLS Listings And Homes For Sale
Get homes just like this delivered free to your inbox - instantly
It's easy to get the latest homes for sale and stay on top of the market. Sign up for free.
All of our members are proud members of
Link up with a top-class Realtor in 3 steps
Very easy
Follow the following link.

You'll be linked to the best Realtor under a minute.

An experienced local Realtor has those meaningful connections to finalize the deal in the quickest time possible.
Get My Realtor Here Now
We know the area very well
Clarkson, which is also known as Clarkson Village, is a neighborhood in Mississauga. Situated in the City's southwest corner near the shore of Lake Ontario, the town presents a serene environment for all.

The real estate industry here is promising . So, if you want to get into the real estate industry in Clarkson, don't wait.

Act now and let us partner you with a reliable Toronto Realtor who'll help you proceed with everything you need.
Local, just like you
It takes experience and dedication to reach where we are. It takes passion to gain the trust of the Clarkson buyers and sellers. Over the past few years, we've exuded that passion and dedication in serving the people of Clarkson.

You too can trust us to get you the best Realtor for free.
Pair Me Up Now With My Realtor
---
Click on the question to reveal the answer.
We are fully licensed real estate professionals ourselves, meaning that we must follow all rules and regulations in place in Ontario. All our Realtors are fully licensed and top professionals.Our service has great reviews, amazing feedback and we have dozens of happy customers.In addition to this, there is no obligation - if you don't like the Realtor we send you, we will send you another one - however, this has yet to happen in the years we have been running this service.Finally, we don't make any money unless you are happy (see the next section).
We charge our Realtors a small fee - but they only pay it if there is a closed deal. So, if we send you a terrible Realtor who is useless and can't buy or sell a property for you, we don't make any money. This is why we only work with the best Realtors out there - otherwise we would not make any money ourselves. It is a win for us, a win for them and a win for you.
Yes - we offer a free automated home valuation system - check it out - click here.


Clarkson, also called Clarkson Village, is a neighbourhood in the city of Mississauga, Ontario, Canada, situated in the southwest corner of the city, along the shore of Lake Ontario.

It is bordered by Lake Ontario to the south, Oakville to the west, Erindale and Erin Mills to the north, and Lorne Park to the east. Clarkson is home to both of the City of Mississauga's historic museums: Bradley Museum and Benares House.

The Bradley Museum provides a window into the everyday life of early settlers in Ontario, and hosts Sunday teas, rotating exhibits, and special events.

The museum grounds include the original farmhouse built in 1830 by Lewis and Elizabeth Bradley, a United Loyalist couple who lived in the house with their seven children.

The Anchorage, a Regency-style cottage built in 1837, was moved from its original location on the shores of Lake Ontario to the Bradley grounds in 1978. Benares House, located on the border between Clarkson and the neighbouring community of Lorne Park, was inhabited by four generations of the Harris and Sayers families.

Sources: https://en.wikipedia.org/wiki/Clarkson,_Mississauga, https://thevillageguru.com/why-you-should-live-in-clarkson/