Connect With A Trusted Real Estate Agent In Cooksville
We've found the top Realtors in the area so you don't have to. All you have to do is apply below - it's free and only takes a few seconds. Take out the risk of not having a good Realtor working for you.
Get A Top Ranked Cooksville Realtor
---
Get Award-Winning Real Estate Help
Our Agents and team have won multiple awards, including the prestigious 2018 President's Gold Award.
Take the guess-work out of finding a great Realtor and get a trusted, proven and award-winning expert to help you buy or sell your next home.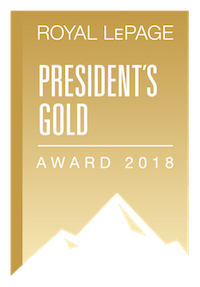 ---
Get A Hand Picked Realtor Using Our Free Service
Our team can match you with agents in cooksville who have the most relevant experience in your neighbourhood and price range. So you get nothing but the best.

It's a free service for you - all you have to do is apply below and a few minutes later you'll get an email from us letting you know who your agent is. We make sure that we have boots on the ground so you get a local Realtor who knows the area thoroughly.

It's a much better way to get a Real Estate Agent. Apply today.
Get a Top Cooksville Realtor
"I'd like to thank you for their speedy response. We had our home listed with a Realtor whom we were extremely disappointed with. After our listing expired we contacted GTA Real Estate Pros and they put us in touch with a local Realtor who did an amazing job."
Our Realtors have helped hundreds of people just like you buy and sell
IF you want to buy or sell with the very best, trust us to help you as well
Get A Top Ranked Cooksville Realtor
---
Our Service Has Been Featured In:
The Latest Cooksville MLS Listings And Homes For Sale
Get homes just like this delivered free to your inbox - instantly
It's easy to get the latest homes for sale and stay on top of the market. Sign up for free.
All of our members are proud members of
Connect with a Real Estate Agent in 3 Easy Steps
As Simple As It Sounds
Get started by clicking below. Our service is 100% free.

You'll be matched with a top Cooksville Real Estate Agent.

Your expert Realtor will then be a valuable resource during the buying and selling process.
Find Top Ranked Agents in Seconds
Our Experience In The Cooksville Area
Cooksville is also the main transportation hub in Mississauga, with GO Transit rail and bus service and express city buses to Toronto Union Station.

The population of the area is highly diverse with people from originating from all over the world, over half are visible minorities. It's a great area to live.

You can find out more about our service if you click here, or if you're ready to sell or buy, you can apply below.
We Know Cooksville Well
Whether a family looking to buy their first home, or if you've been in the area and you're ready to move - we've got you covered. The last thing you want to worry about throughout it all is whether you have a good Real Estate Agent working for you.

And that's where we come in. We filter out the good from the bad so you have guaranteed great service.

Additionally, it's someone who knows the area well, so you get personalized service at your door.
Find the best Real Estate Agent in Cooksville
---
Click on the question to reveal the answer.
We are fully licensed real estate professionals ourselves, meaning that we must follow all rules and regulations in place in Ontario. All our Realtors are fully licensed and top professionals.Our service has great reviews, amazing feedback and we have dozens of happy customers.In addition to this, there is no obligation - if you don't like the Realtor we send you, we will send you another one - however, this has yet to happen in the years we have been running this service.Finally, we don't make any money unless you are happy (see the next section).
We charge our Realtors a small fee - but they only pay it if there is a closed deal. So, if we send you a terrible Realtor who is useless and can't buy or sell a property for you, we don't make any money. This is why we only work with the best Realtors out there - otherwise we would not make any money ourselves. It is a win for us, a win for them and a win for you.


Cooksville is a neighbourhood in the city of Mississauga, Regional Municipality of Peel, in the Greater Toronto Area region of Ontario, Canada.

It is located at the intersection of Dundas Street and Hurontario Street near the eponymous Cooksville Creek. Cooksville was an important stage coach stop along the Dundas highway, which was carved out of the wilderness after a survey by Asa Danforth Jr. in 1798.

The first settler was Daniel Harris, an immigrant from the United States, in 1800, so the settlement was first named Harrisville. Cooksville was the residence of HIH Grand Duchess Olga Alexandrovna of Russia while in exile in Canada. As well, Harland Sanders lived here when he was supervising the introduction of Kentucky Fried Chicken franchises in Canada. Cooksville is also the main transportation hub in Mississauga, with GO Transit rail and bus service and express city buses to Toronto Union Station.

The population of the area is highly diverse with people from originating from all over the world, over half are visible minorities.

There is a plethora of South Asian and Arab textile/clothing shops, restaurants and grocery stores in the area.

There is also a significant number of Afro-Caribbean take-out restaurants and barber shops.

Sources: https://en.wikipedia.org/wiki/Cooksville_(Mississauga), https://en.wikipedia.org/wiki/Cooksville