We Help You Find The Best Realtor In Davisville Village
Your perfect agent is just a few clicks away - using our simple and free service.
Get One Of Davisville Village's Top Realtors
---
Get Award-Winning Real Estate Help
Our Agents and team have won multiple awards, including the prestigious 2018 President's Gold Award.
Take the guess-work out of finding a great Realtor and get a trusted, proven and award-winning expert to help you buy or sell your next home.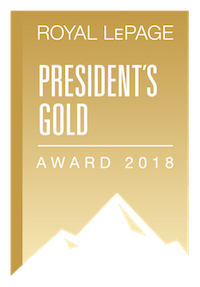 ---
Let Us Show You The World Of Top Agents
Our members are independent Real Estate Agents with an uncommon commitment to service and integrity.

To find an agent who best suits your needs, we invite you to use our free 40 second application.
Find A Top Realtor Right Now!
"Thanks for all your help. Our entire family is really excited to be getting the keys today. While we won't be moving in for a few weeks, we can't wait to turn the home into our own tiny paradise."
The Latest Davisville Village MLS Listings And Homes For Sale
Get homes just like this delivered free to your inbox - instantly
It's easy to get the latest homes for sale and stay on top of the market. Sign up for free.
All of our members are proud members of
Now It's Easy To Find A Realtor
In fact, it can be done in 3 simple steps:
Whether you are buying or selling, it's free.

Your agent will discuss your buying or selling goals with you.

Potentially save thousands of dollars on your real estate deal.
Get Matched To A Top Realtor in 40 Seconds
Davisville Village - We Are Your Experts
With it's large number of massive apartment and condominium complexes built between the 1970s and the 2000s, as well as a number of office buildings, the area is an attractive area in Midtown Toronto between St Clair and Eglinton.

As we discuss on our home page, it's one of our favourite areas in Toronto to serve.
We've Been Serving This Area For Years
The primary benefit our Real Estate Agents provide is consultation.

We take our clients through the entire process before they even start house hunting or put up the for sale sign - so they know what they're in for.

While most homeowners will only buy or sell a house a few times in their lifetime, our agents go through the process with their clients day in and day out.
Save Thousands Of Dollars With An Amazing Realtor
---
Click on the question to reveal the answer.
We are fully licensed real estate professionals ourselves, meaning that we must follow all rules and regulations in place in Ontario. All our Realtors are fully licensed and top professionals.Our service has great reviews, amazing feedback and we have dozens of happy customers.In addition to this, there is no obligation - if you don't like the Realtor we send you, we will send you another one - however, this has yet to happen in the years we have been running this service.Finally, we don't make any money unless you are happy (see the next section).
We charge our Realtors a small fee - but they only pay it if there is a closed deal. So, if we send you a terrible Realtor who is useless and can't buy or sell a property for you, we don't make any money. This is why we only work with the best Realtors out there - otherwise we would not make any money ourselves. It is a win for us, a win for them and a win for you.


Davisville Village is an area of Toronto near the intersection of Davisville Avenue and Yonge Street.

There is a subway station named Davisville at this intersection.

The Davisville neighbourhood is known for its excellent recreational facilities, outstanding shopping districts, and active nightlife, which includes bars, restaurants and movie theatres.

The population of Davisville Village as of 2006 was 23,690.

The population of Davisville grew approximately 6.5% between 1996 and 2001, and another 8.5% between 2001 and 2006.

This place was founded by John Davis in 1840. Davis opened the first post office in the neighbourhood and served as the post-master.

The building that housed the original post office is currently a Starbucks at the North-East corner of Yonge Street and Davisville Avenue. Like many of Toronto's neighbourhoods, the real estate market in Davisville has undergone incredible growth over the past several years. Davisville has actually outperformed the Toronto real estate market in general in 2015 and thus far in 2016.

Sources: https://en.wikipedia.org/wiki/Davisville_Village, http://www.torontoneighbourhoods.net/neighbourhoods/uptown/davisville-village