Don't Stress Over It - We Will Find You A Top Dorset Park Realtor Fast
Sit back and let us match you with a five star Realtor for free
Let's See My Dorset Park Real Estate Agent
---
Get Award-Winning Real Estate Help
Our Agents and team have won multiple awards, including the prestigious 2018 President's Gold Award.
Take the guess-work out of finding a great Realtor and get a trusted, proven and award-winning expert to help you buy or sell your next home.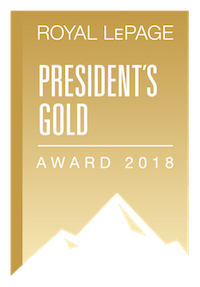 ---
What Makes Us The Service You Should Roll With?
Our Realtor matching service is a free, easy and proven way to help you pinpoint a top local Realtor.

Having one of our savvy Real Estate Agents by your side makes buying or selling your home so much easier.

Our experienced Realtors can save you thousands. We use the most innovative tools in the real estate industry. We have a firm understanding of local buyers and can help snag your home at the lowest price. Or, if you're wanting to sell your home, we can get you top market value.

Our seasoned Realtors know the area and have invaluable knowledge of real estate. Let them will give you the confidence to make your dreams come true.
Discover My Dorset Park Realtor
"I had only heard bad stories about Realtors and sadly, I needed to deal with one because I wanted my own place. The Realtor GTA set me up with was exceptional - knew exactly where I was coming from and, best of all, she knew just what I wanted. Now I have a great two bedroom home and a new friend."
The Latest Dorset Park MLS Listings And Homes For Sale
Get homes just like this delivered free to your inbox - instantly
It's easy to get the latest homes for sale and stay on top of the market. Sign up for free.
All of our members are proud members of
It Doesn't Take All Day to Find a Vetted Realtor
Our Streamlined Approach Takes Less Than a Minute
By clicking on the green button below you begin the process

We'll pair you with a vetted local agent perfect for your needs

Then, let your Realtor work their magic and land you the best deal
Find My 5-star Realtor
Our Guide To Dorset Park
Situated in the western part of Scarborough, Dorset Park is a neighborhood in Toronto located within vicinity of schools and shopping.

If you're seeking an ideal area in Canada to start a family and spread roots, it's an excellent choice.

There is lots of real estate to feast your eyes on.

Our Realtors know this neighborhood well and have the experience and insights to give you peace of mind and save you thousands on your purchase or sale.

We are GTA Real Estate Pros and whether it's helping you find the best home based on your budget or selling your house at top value, we're here to make sure everything goes smoothly.
We've Been Part of local Park Real Estate For Years
Our service is lightning fast and 100% free.

Whether you're on the search for a downtown family home, or commercial property to start a business - our vetted Realtors can find what you want and get you the best deal.

They use the up-to-date real estate tools and have local insights that can land land you a house at the best price.

They can also get you top market dollar for your home sale.

It's safe to say our 5-star Realtors have a distinct advantage. Try our fast and free service and get the confidence you need today.
Reveal My Expert Realtor
---
Click on the question to reveal the answer.
We are fully licensed real estate professionals ourselves, meaning that we must follow all rules and regulations in place in Ontario. All our Realtors are fully licensed and top professionals.Our service has great reviews, amazing feedback and we have dozens of happy customers.In addition to this, there is no obligation - if you don't like the Realtor we send you, we will send you another one - however, this has yet to happen in the years we have been running this service.Finally, we don't make any money unless you are happy (see the next section).
We charge our Realtors a small fee - but they only pay it if there is a closed deal. So, if we send you a terrible Realtor who is useless and can't buy or sell a property for you, we don't make any money. This is why we only work with the best Realtors out there - otherwise we would not make any money ourselves. It is a win for us, a win for them and a win for you.
We have a free automated online home valuation report - check it out at this link: house appraisal.


Dorset Park is a neighbourhood in Toronto, Ontario, Canada.

It is located in the western part of the district of Scarborough.

The neighbourhood is bordered by Highway 401 to the north, Midland Avenue to the east, Lawrence Avenue to the south, and Birchmount Road to the west. Kennedy Road runs along the neighbourhood's centre north and south and Ellesmere Road runs along the centre east and west.

The main high school in the area is Winston Churchill Collegiate Institute, located in the south end of the neighbourhood.

The business district of Scarborough is carried right through the heart of Dorset Park along Kennedy Road from Highway 401 to Lawrence Avenue.

The area was formerly agricultural in nature, with the majority of the housing built in the 1950s.

Sources: https://en.wikipedia.org/wiki/Dorset_Park, https://www.toronto.com/community-static/4546604-dorset-park/