Get A Top-Rated, experienced Downtown Toronto Realtor
Navigating the crazy downtown Toronto real estate market can be challenging. That's why we bring you a top-rated, expert Realtor to help you buy or sell with confidence.
It's Time To Get A Reliable Downtown Toronto Realtor
---
Get Award-Winning Real Estate Help
Our Agents and team have won multiple awards, including the prestigious 2018 President's Gold Award.
Take the guess-work out of finding a great Realtor and get a trusted, proven and award-winning expert to help you buy or sell your next home.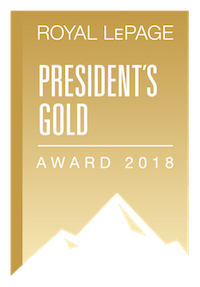 ---
Our Free Service Will Get You A Top Realtor
We have a passion for real estate and a deep understanding of the downtown market. For instance, if you're looking to buy, we have an up to date list of homes for sale in Toronto.

Our top-notch service and unparalleled care for our clients help you buy or sell in confidence.

Our aim is to help you save thousands of dollars.

That's why we strive to link you up with the most experienced Realtors.
Get An Expert Downtown Toronto Real Estate Agent
"Thanks for all your help. Our entire family is really excited to be getting the keys today. While we won't be moving in for a few weeks, we can't wait to turn the home into our own tiny paradise."
The Latest Downtown Toronto MLS Listings And Homes For Sale
Get homes just like this delivered free to your inbox - instantly
It's easy to get the latest homes for sale and stay on top of the market. Sign up for free.
All of our members are proud members of
Want a reliable, trustworthy Realtor?
Do it in 3 steps...
Click the link below to get started.

You'll be connected with an amazing, experienced Realtor.

Your dedicated Realtor will walk you the steps to buying or selling your next home.
Get matched to a top Realtor in 40 seconds
Downtown Toronto is an amazing place to live and work
Toronto's downtown core and central business district is a bustling and busy area. Bounded by Bloor Street, lake Ontario, the Don Valley - we know the real estate of the city centre well.

Partner with a reliable Real Estate Agent - let us match you with the best Toronto Real Estate Agent today.
We Are Based In And Serve Downtown Toronto
We make sure you have a great Realtor on your team - someone local, who knows the area thoroughly so they can deliver the best service to you.

We ensure that all our Real Estate Agents are the best out there.
Get me a great Realtor
---
Click on the question to reveal the answer.
We are fully licensed real estate professionals ourselves, meaning that we must follow all rules and regulations in place in Ontario. All our Realtors are fully licensed and top professionals.Our service has great reviews, amazing feedback and we have dozens of happy customers.In addition to this, there is no obligation - if you don't like the Realtor we send you, we will send you another one - however, this has yet to happen in the years we have been running this service.Finally, we don't make any money unless you are happy (see the next section).
We charge our Realtors a small fee - but they only pay it if there is a closed deal. So, if we send you a terrible Realtor who is useless and can't buy or sell a property for you, we don't make any money. This is why we only work with the best Realtors out there - otherwise we would not make any money ourselves. It is a win for us, a win for them and a win for you.
We serve the entire GTA and surrounding areas - not just Downtown Toronto. In fact, if you're interested in the surrounding areas around Downtown Toronto, check out our Regent Park Realtor and our The Annex Real Estate Agent services.


Downtown Toronto is the city centre and main central business district of Toronto, Ontario, Canada. Located entirely within the district of Old Toronto, it is approximately 14 square kilometers in area, bounded by Bloor Street to the north, Lake Ontario to the south, the Don Valley to the east, and Bathurst Street to the west.

It is also the governmental centre of the City of Toronto and the Province of Ontario.

The retail core of the downtown is located along Yonge Street from Queen Street to College Street.

There is a large cluster of retail centres and shops in the area, including the Toronto Eaton Centre indoor mall.

There are an estimated 600 retail stores, 150 bars and restaurants, and 7 hotels.

In recent years the area has been experiencing a renaissance as the Business Improvement Area (BIA) has brought in new retail and improved the cleanliness.

The area has also seen the opening of the Dundas Square public square, a public space for holding performances and art displays.

The Financial District, centred on the intersection of Bay Street and King Street is the centre of Canada's financial industry.

It contains the Toronto Stock Exchange, which is the largest in Canada and seventh in the world by market capitalization.

The construction of skyscrapers in downtown Toronto had started to rapidly increase during the 1960s.

Sources: http://www.torontoneighbourhoods.net/neighbourhoods/downtown, https://www.ontariotravel.net/en/explore/greater-toronto-area/toronto