Hire A Top Class Elmira Real Estate Agent In Less Than A Minute
Our free service matches you to one of the best Elmira Realtors out there - in just 40 seconds.
Connect With A Top Class Realtor Now
---
Get Award-Winning Real Estate Help
Our Agents and team have won multiple awards, including the prestigious 2018 President's Gold Award.
Take the guess-work out of finding a great Realtor and get a trusted, proven and award-winning expert to help you buy or sell your next home.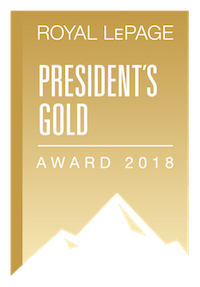 ---
Our Free Service Can Help You Get An Amazing Agent In Seconds
When you need to find that special one of a kind property fast, you turn to the experts. Through our vast experience and knowledge in the real estate industry, we have continuously provided guaranteed and top notch services to our clients for years.

We place you at the service of a great team of professionals who will quickly help you find what you need. Because we value our hard working customers so much, we treat them as priority and will not relent our efforts as experts in getting you the best deals in town.
Connect with an expert Elmira Real Estate Agent in seconds
"I had only heard bad stories about Realtors and sadly, I needed to deal with one because I wanted my own place. The Realtor GTA set me up with was exceptional - knew exactly where I was coming from and, best of all, she knew just what I wanted. Now I have a great two bedroom home and a new friend."
SINCE 2015, wE'VE SUCCESSFULLY HELPED OVER 1,324 PEOPLE BUY or SELL THEIR HOMES
YOU ARE THE NEXT PERSON WE WANT TO HELP
Connect With A Top Class Realtor Now
---
Our Service Has Been Featured In:
The Latest Elmira MLS Listings And Homes For Sale
Get homes just like this delivered free to your inbox - instantly
It's easy to get the latest homes for sale and stay on top of the market. Sign up for free.
All of our members are proud members of
Hire A Top Class Real Estate Agent In Just 3 Simple Steps
This is A Piece of Cake.
What are you waiting for? Begin by clicking below. It is a 100% free service for you.

You will be instantly matched with a top class Real Estate Agent in Elmira.

Your Real Estate Agent will guide you on your way to buying or selling your property with confidence.
Let A Top Class Elmira Realtor Find You A Home Now
We Are Happy to Serve the Elmira Area
What a beautiful area to live in! Because of its beautiful scenery, clean environment and high standard of living, elmira is consistently rated as one of Canada's best places to live.

Don't forget to click here to see how we are always looking to helping the families there achieve their dreams.
We Know Real Estate in the Area
If you're looking to buy or sell a home In the Elmira area, our Top Class Realtors can help you navigate the current market, thanks to their years of experience closing deals in Elmira. Our service is fast, simple and professional.

Our goal is to make the real estate experience as seamless as possible for you. Which is why we've teamed up with the best.
Connect With A Top Realtor In Elmira For Free
---
Click on the question to reveal the answer.
We are fully licensed real estate professionals ourselves, meaning that we must follow all rules and regulations in place in Ontario. All our Realtors are fully licensed and top professionals.Our service has great reviews, amazing feedback and we have dozens of happy customers.In addition to this, there is no obligation - if you don't like the Realtor we send you, we will send you another one - however, this has yet to happen in the years we have been running this service.Finally, we don't make any money unless you are happy (see the next section).
We charge our Realtors a small fee - but they only pay it if there is a closed deal. So, if we send you a terrible Realtor who is useless and can't buy or sell a property for you, we don't make any money. This is why we only work with the best Realtors out there - otherwise we would not make any money ourselves. It is a win for us, a win for them and a win for you.
We have a free automated online home valuation report - check it out at this link: house appraisal.


Elmira is the largest community within the Township of Woolwich, which used to be in Waterloo County, Ontario but is now in the Regional Municipality of Waterloo.

It is 15 kilometres (9 mi) to the north of the city of Waterloo.

The community was listed in the Canada 2016 Census with a population of 10,161 at that time.

The land comprising Woolwich Township belonged to the Huron Nation then to the Mohawk Nation.

The first European settlers arrived in Woolwich Township in the late 18th century.

In 1798, William Wallace was one of the first settlers after he was deeded 86,078 acres (348 km2) of land on the Grand River for a cost of $16,364. A block three of First Nations Lands, this area now comprises a large part of Woolwich Township.

The parcel of land called "Woolwich' was named after a town in Kent, England.

The local schools include John Mahood Public School, Riverside Public School, St. Teresa RC, Park Manor Senior Public School, and Elmira District Secondary School.

The secondary school draws students from the town and surrounding areas of St. Jacobs, Conestogo, Drayton, Winterbourne, Linwood, Heidelberg, West Montrose, Wallenstein, Yatton, Dorking and St. Clements.

Sources: https://en.wikipedia.org/wiki/Elmira,_Ontario, http://www.itcwebdesigns.com/elmira_ca.htm