Work With The Best Eringate Realtors In Seconds
We have vetted, tested and reviewed hundreds of Realtors - to bring you the very best ones out there with our free service.
Connect With A Top Notch Eringate Realtor
---
Get Award-Winning Real Estate Help
Our Agents and team have won multiple awards, including the prestigious 2018 President's Gold Award.
Take the guess-work out of finding a great Realtor and get a trusted, proven and award-winning expert to help you buy or sell your next home.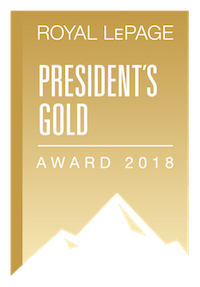 ---
Why Are We A Top Rated Service?
You need a Realtor who knows your area well and who will get you the best price. Not only that, but you want one who will go above and beyond and really earn their worth.

Our service is going to match your exact needs to a Real Estate Agent who can do just that.
Get A Top Real Estate Agent Now
"Needed to upgrade from my two-bedroom apartment for a bigger space; a house. Right from step one, when I applied online, they assigned me with the perfect Realtor. Got me a great offer on it and was helping me narrow down new joints out near a fantastic school district."
THIS IS OUR THING - WE'VE HELPED OVER 1,352 PEOPLE across the GTA find an amazing realtor
Take advantage of our expertise and realtor database
Connect With A Top Notch Eringate Realtor
---
Our Service Has Been Featured In:
The Latest Eringate MLS Listings And Homes For Sale
Get homes just like this delivered free to your inbox - instantly
It's easy to get the latest homes for sale and stay on top of the market. Sign up for free.
All of our members are proud members of
Finding A Top Agent Is As Easy As One, Two Three...
No Hassle. It's That Easy
Start by clicking below. It's a free service just for you.

You'll be matched instantly with a top local Real Estate Agent.

Your Real Estate Agent, who knows your area very well, will spare no efforts closing the deal for you quickly.
Find A Top Real Estate Agent Now
We Care About Eringate And We Love The Area
Eringate is a neighbourhood where you won't just find a home, but it is where you can find your real home. The fairly large area gives a hundred reasons to love it including its rich history, heritage, culture and the recreational spots.

It has always been our pleasure to help clients settle down in this area where significant commercial and retail places add extra glamour to its beauty. Let GTA Real Estate Pros link you up with a genuine Realtor for free.
We know the area well
We know the intricate details of real estate in Eringate. Our top class Realtors know this area and have an in-depth understanding of the current market and know what influences buyers and sellers.

So if you're looking to buy or sell your home, let us match you with a Top Rated Real Estate agent that has the insights to save you thousands.

Our service is fast, simple and professional. We have one main goal - to make the buying and selling process seamless.
Find My Realtor Now
---
Click on the question to reveal the answer.
We are fully licensed real estate professionals ourselves, meaning that we must follow all rules and regulations in place in Ontario. All our Realtors are fully licensed and top professionals.Our service has great reviews, amazing feedback and we have dozens of happy customers.In addition to this, there is no obligation - if you don't like the Realtor we send you, we will send you another one - however, this has yet to happen in the years we have been running this service.Finally, we don't make any money unless you are happy (see the next section).
We charge our Realtors a small fee - but they only pay it if there is a closed deal. So, if we send you a terrible Realtor who is useless and can't buy or sell a property for you, we don't make any money. This is why we only work with the best Realtors out there - otherwise we would not make any money ourselves. It is a win for us, a win for them and a win for you.


Eringate-Centennial-West Deane is a neighbourhood in the city of Toronto, Canada. Neighbourhood which is located in the north western corner of the city of Toronto, Ontario, Canada, in close proximity to Pearson Airport and Highway 427.

It is bounded on the west by Centennial Park and golf course, to the north by Eglinton Avenue West, on the east by Martin Grove Road, and on the south by Rathburn Road.

The neighbourhood itself is fairly large, and encompasses several communities including West Deane Park and Centennial Park. West Deane Park was farmland before the land was bought in the 1930s by construction magnate Percy Law. On the land, Law raised cattle and racehorses, kept a storage depot for construction equipment and built a Colonial Revival style home.

In the 1960s the land was sold to developer, Edmund Peachey, who built much of the development. Peachey named the area West Deane Park after his wife, whose first name was Deane.[1] Today the area is populated with a variety of income levels, backgrounds and housing types. Vallengrove Park is a subdivision developed in 1961 between Wellesworth area and highway 27 by Vallen- Grove Developments.

The three bedroom- one bath simple brick bungalows with garage on approx. fifty foot wide lots sold for approx. seventeen thousand dollars new.

Their real estate value in 2011 sells from four hundred and seventy five thousand and up.

It was marked in the early 1960s by a red brick entrance (West Deane still has its named entrance) at the then- connecting Birgitta Crescent- to the long-gone off entrance from the southbound service road of then Highway 27 (a farm house stood here right at the ramp), and leading into the suburb between that west of 27 towards Wellsworth Park, and halfway north along Odessa Ave. and as far as Renforth. Sources: https://torontolife.com/next-hot-neighbourhoods/next-hot-neighbourhoods-13-eringate-centennial-west-deane/, https://www.toronto.com/community-static/4545042-eringate-centennial-west-deane/