Hire A Top-Rated, experienced, expert Etobicoke Realtor
When it comes to Real Estate, don't settle for less than the best. We take all of the pain out of looking for a great Realtor. Click below to be matched to an amazing agent in just 40 seconds.
Hire The Best Realtor Right Now
---
Get Award-Winning Real Estate Help
Our Agents and team have won multiple awards, including the prestigious 2018 President's Gold Award.
Take the guess-work out of finding a great Realtor and get a trusted, proven and award-winning expert to help you buy or sell your next home.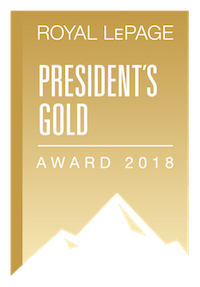 ---
Find Out What Makes Us A Top Service
We can match you up right away with a top performing agent who specializes in the Etobicoke area.

We partner with local agents so you get great, local service.

You want someone who lives in and knows your area. Take out all of the guesswork from finding a great Realtor - we've teamed up with the best so you can, at the click of button, hire them.
Get My Top Realtor Now
"Thanks for all your help. Our entire family is really excited to be getting the keys today. While we won't be moving in for a few weeks, we can't wait to turn the home into our own tiny paradise."
The Latest Etobicoke MLS Listings And Homes For Sale
Get homes just like this delivered free to your inbox - instantly
It's easy to get the latest homes for sale and stay on top of the market. Sign up for free.
All of our members are proud members of
3 Steps Is All It Takes To Get Your Hands on a Top-Notch Realtor
Easy, convenient & Hassle Free
Begin by clicking below to complete our free application form.

Your Realtor will be matched with you right away based on your location requirements and preferences.

They will then help you with all of your real estate needs - making buying or selling your next home simple.
Get My Top Realtor Now
We Have Agents Who Know Etobicoke Inside Out...
Etobicoke and its luscious greenery - it's vicinity to Toronto business hub and the extended suburbs place it in the perfect location. There's a lot that this area has to offer - and our Agents know this area well.

Your top Realtor will help you all the way and aim to save you thousands of dollars with their local expertise.

Act now and let's connect you with a reliable Toronto Real Estate Agent for free.
Our Top Team Will Help You Buy Or Sell With Ease
Etobicoke is in a prime location - between the Toronto core and Mississauga without all of the hustle and bustle of either big city.

If you're from the area, you'll agree and if you're looking for the first time, you'll find out just what makes the area special.
Get Me My Realtor Now!
---
Click on the question to reveal the answer.
We are fully licensed real estate professionals ourselves, meaning that we must follow all rules and regulations in place in Ontario. All our Realtors are fully licensed and top professionals.Our service has great reviews, amazing feedback and we have dozens of happy customers.In addition to this, there is no obligation - if you don't like the Realtor we send you, we will send you another one - however, this has yet to happen in the years we have been running this service.Finally, we don't make any money unless you are happy (see the next section).
We charge our Realtors a small fee - but they only pay it if there is a closed deal. So, if we send you a terrible Realtor who is useless and can't buy or sell a property for you, we don't make any money. This is why we only work with the best Realtors out there - otherwise we would not make any money ourselves. It is a win for us, a win for them and a win for you.


Etobicoke is an administrative district and former city that makes up the western part of Toronto, Ontario, Canada. Etobicoke was first settled by Europeans in the 1790s; the municipality grew into city status in the 20th century. Several independent villages and towns developed within the area of Etobicoke, only to be absorbed later into Etobicoke during the era of Metro Toronto. Etobicoke was dissolved in 1998, when it was amalgamated with other Metro Toronto municipalities into the City of Toronto. Different groups of First Nations peoples used the land that is now Etobicoke at different times. As the Algonquins gradually moved west from the Atlantic to Lake Erie, it is almost certain that they would have occupied this land at some point.

By the time they were mostly settled on the shores of Georgian Bay, the Huron-Wendat were the primary residents of the north shore of Lake Ontario. During the 17th century they were pushed out by the powerful Haudenosaunee (Iroquois) confederacy, made up of nations based to the south of the lake. Etobicoke has the lowest population density of the former cities and boroughs that currently make up the city of Toronto.

This is mainly due to its expanses of industrial lands along the various expressways.

The residential areas consist primarily of single-family dwellings, although several large multi-storey high-rise condominium developments have been built in south Etobicoke near the Humber River over the past few years.

Sources: http://www.torontoneighbourhoods.net/neighbourhoods/etobicoke/alderwood, http://www.etobicokehistorical.com/a-history-of-etobicoke-from-township-to-amalgamation.html