The Best Real Estate Agent For You In Forest Hill
We can help you find the agent of your dreams - get connected to an amazing Realtor in just 40 seconds.
Get An Amazing Forest Hill Realtor
---
Get Award-Winning Real Estate Help
Our Agents and team have won multiple awards, including the prestigious 2018 President's Gold Award.
Take the guess-work out of finding a great Realtor and get a trusted, proven and award-winning expert to help you buy or sell your next home.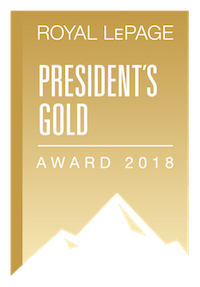 ---
How We Make Finding An Agent Easy And Stress-Free
Our agents can leverage their reputation in the Forest Hill market to bring you inside tips that other Realtors can't.

As the top professionals out there, our Real Estate Agents are ahead of the others in the game.
Find A Top Agent in Forest Hill
"The Realtor we used sold our home for $133,000 more than any home had ever sold on our street. I think that says it all. She staged the home perfectly and ran an immaculate selling process - we could not have been happier with this service."
There are 1,434 buyers and sellers in the GTA who we have helped Find an Amazing Realtor.
You can join them in just a few clicks
Get An Amazing Forest Hill Realtor
---
Our Service Has Been Featured In:
The Latest Forest Hill MLS Listings And Homes For Sale
Get homes just like this delivered free to your inbox - instantly
It's easy to get the latest homes for sale and stay on top of the market. Sign up for free.
All of our members are proud members of
Let Our Agents Put Their Experiences To Work For You Today!
It's hassle-free and simple:
Click the button to get started and apply online

Your expert Realtor will be matched to you in a matter of minutes

Our knowledgeable agents will help you realise your home buying or selling dreams
Find YOUR Perfect Realtor In Just 40 Seconds
Some Facts About The Forest Hill Area
It is one of Toronto's wealthiest and most affluent neighbourhoods. It is home to many prominent entrepreneurs, celebrities, doctors and lawyers.

Census data from Statistics Canada states an average income for all private households in Forest Hill to be in the six figure range.

And at GTA Real Estate Pros we can help you buy or sell a home in this fantastic neighbourhood.
We Have Been In Real Estate In This Area For Years
When you're buying or selling a home, getting a Realtor with top local knowledge is absolutely crucial.

If they don't know the neighbourhood, you could lose out on thousands of dollars by making a critical mistake.

We've been working in real estate in this neigbourhood for years - so you can relax and know you're in safe hands.
Click Here To Get Started
---
Click on the question to reveal the answer.
We are fully licensed real estate professionals ourselves, meaning that we must follow all rules and regulations in place in Ontario. All our Realtors are fully licensed and top professionals.Our service has great reviews, amazing feedback and we have dozens of happy customers.In addition to this, there is no obligation - if you don't like the Realtor we send you, we will send you another one - however, this has yet to happen in the years we have been running this service.Finally, we don't make any money unless you are happy (see the next section).
We charge our Realtors a small fee - but they only pay it if there is a closed deal. So, if we send you a terrible Realtor who is useless and can't buy or sell a property for you, we don't make any money. This is why we only work with the best Realtors out there - otherwise we would not make any money ourselves. It is a win for us, a win for them and a win for you.
We serve the entire GTA and surrounding areas - not just Forest Hill. In fact, if you're interested in the surrounding areas around Forest Hill, check out our Lytton Park Realtor and our Midtown Real Estate Agent services.
We have a fre automated online home valuation report - check it out athouse appraisal.