Find The Best Realtors In Georgetown In Just A Few Clicks
Whether you're buying or selling, connecting with one of our top rated Real Estate Agents can help ensure your success from start to finish.
Find My Top Georgetown Realtor Now
---
Get Award-Winning Real Estate Help
Our Agents and team have won multiple awards, including the prestigious 2018 President's Gold Award.
Take the guess-work out of finding a great Realtor and get a trusted, proven and award-winning expert to help you buy or sell your next home.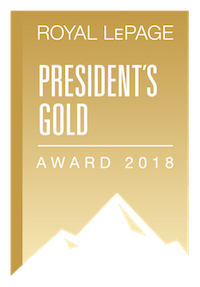 ---
We Are A 5-star Rated Real Estate Service
When it comes to matching customers with the right Real Estate Agent in Georgetown, we are dedicated and determined to provide the best service. Our selection of top rated Realtors will ensure that whatever move you are looking to do next - buy, sell, or rent - will be successful and smooth.

We understand the process through and through along with the problems and nuances that may arise. You can trust us to handle your real estate needs.
Partner with a Top Realtor in Georgetown Now
"Thanks for all your help. Our entire family is really excited to be getting the keys today. While we won't be moving in for a few weeks, we can't wait to turn the home into our own tiny paradise."
SINCE 2015, 1,343 buyers and sellers have got an amazing realtor using our free service
We're here to use our expertise to help you next.
Find My Top Georgetown Realtor Now
---
Our Service Has Been Featured In:
The Latest Georgetown MLS Listings And Homes For Sale
Get homes just like this delivered free to your inbox - instantly
It's easy to get the latest homes for sale and stay on top of the market. Sign up for free.
All of our members are proud members of
Get a Top Realtor in Just a Few Simple Steps
It's Free and Secure
Begin by clicking below. It costs nothing to get started.

In less than a minute, you'll be matched with a top local Real Estate Agent.

Your Realtor, with years of experience in Georgetown, will help you buy or sell with confidence.
Find a Top Realtor in Less Than a Minute
We Are Very Familiar with the Georgetown area
Georgetown is an excellent area to live in, with its village-like feel and close community. Sitting on the bank of the Credit River, its long been a place of settlement for people in the area.

With its beautiful scenery and old time feel, there's a lot to love about this area.It's a great time to buy or sell in Georgetown.

If you're wondering how we can help, head over to our home page to learn more.
Not Only That, but We've Been Working in the Area for Years.
With years of experience in and around Georgetown, our Real Estate Agents know it best. Combining their experience with our state-of-the-art technology, we're able to match buyers and sellers to prospective properties with ease.

Our service is simple, fast and effective. By matching with a top rated Real Estate Agent today, you'll gain access into insights and solutions to help you buy or sell your next property.
Connect with My Top Realtor
---
Click on the question to reveal the answer.
We are fully licensed real estate professionals ourselves, meaning that we must follow all rules and regulations in place in Ontario. All our Realtors are fully licensed and top professionals.Our service has great reviews, amazing feedback and we have dozens of happy customers.In addition to this, there is no obligation - if you don't like the Realtor we send you, we will send you another one - however, this has yet to happen in the years we have been running this service.Finally, we don't make any money unless you are happy (see the next section).
We charge our Realtors a small fee - but they only pay it if there is a closed deal. So, if we send you a terrible Realtor who is useless and can't buy or sell a property for you, we don't make any money. This is why we only work with the best Realtors out there - otherwise we would not make any money ourselves. It is a win for us, a win for them and a win for you.
We serve the entire GTA and surrounding areas - not just Georgetown. In fact, if you're interested in the surrounding areas around Georgetown, check out our Erin Realtor and our Halton Hills Real Estate Agent services.
Yes - we offer a free automated home valuation system - check it out - click here.


Georgetown is a community in the town of Halton Hills, Ontario, Canada and is part of the Regional Municipality of Halton.

The town includes several small villages or settlements such as Norval, Limehouse, Stewarttown and Glen Williams near Georgetown and another large population centre, Acton. By 1650, the Hurons had been wiped out by European diseases and the Iroquois.

The region was now open to the Algonquian Ojibwa (also known as Mississauga).

By 1850 the remaining Mississauga natives were removed to the Six Nations Reserve, where the Mississaugas of the New Credit First Nation Reserve was established. Georgetown grew as new neighbourhoods were added.

The oldest section is around Main Street and Church Street.

The arrival of the railway produced a new section — around King Street and Queen Street.

The Delrex subdivision was the third part of the town that was added. Shortly after Delrex, Moore Park was developed.

In 1989, the Georgetown South development began and the town has grown considerably since that point.

Sources: https://en.wikipedia.org/wiki/Georgetown,_Ontario, http://www.susanlougheed.com/Introduction-to-the-Neighbourhoods-of-Georgetown