The Top Real Estate Agents In Georgina Are Here
We'll match you with a top Realtor in seconds with our free service.
Partner with a knowledgeable Georgina agent
---
Get Award-Winning Real Estate Help
Our Agents and team have won multiple awards, including the prestigious 2018 President's Gold Award.
Take the guess-work out of finding a great Realtor and get a trusted, proven and award-winning expert to help you buy or sell your next home.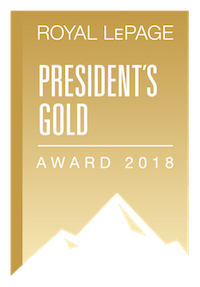 ---
Find Out Why We Deliver some of the Top agents in the business
We have a track record of success in Georgina. Our dedicated Real Estate Agents are recognized for their knowledge about the communities where they live and work. They're knowledgeable about the area, have practiced and have experience in the local real estate market and are ready to bring that expertise to you.

All you have to do is click below to get started - it takes no time, there's no commitment and the best part is, it is absolutely free.
Get My Agent Right Now
"Thanks for all your help. Our entire family is really excited to be getting the keys today. While we won't be moving in for a few weeks, we can't wait to turn the home into our own tiny paradise."
The Latest Georgina MLS Listings And Homes For Sale
Get homes just like this delivered free to your inbox - instantly
It's easy to get the latest homes for sale and stay on top of the market. Sign up for free.
All of our members are proud members of
We're here to help. In 3 Easy Steps, you can find a Top Agent.
It's not complicated
Search using the fields below.

Match with a top Georgina agent.

Your Realtor will show you why they are amongst the best in the area.
Make Connections With A Top Agent Right away
At GTA Real Estate Pro, we want you to love Georgina as much as we do
Georgina offers a number of year-round activities in a variety of recreational facilities including our many impressive public parks, beaches, forested areas and conservation areas.

It's a close commute to larger cities, either Barrie, Newmarket, or even Toronto, so it's a great place to live and to be able to work nearby.

Find out more about our service on our home page. Or if you're ready to buy or sell, apply below.
We will help you find the Very Best Realtors
Meet our expert agents! Our local team embodies the dynamic culture of this area: warm, energetic, accepting and hardworking.

We are passionate about helping folks find the best property for their needs, whether it's a new home, a new office space, or a land parcel to call their own. We look forward to hearing from you.
Get My Top Realtor
---
Click on the question to reveal the answer.
We are fully licensed real estate professionals ourselves, meaning that we must follow all rules and regulations in place in Ontario. All our Realtors are fully licensed and top professionals.Our service has great reviews, amazing feedback and we have dozens of happy customers.In addition to this, there is no obligation - if you don't like the Realtor we send you, we will send you another one - however, this has yet to happen in the years we have been running this service.Finally, we don't make any money unless you are happy (see the next section).
We charge our Realtors a small fee - but they only pay it if there is a closed deal. So, if we send you a terrible Realtor who is useless and can't buy or sell a property for you, we don't make any money. This is why we only work with the best Realtors out there - otherwise we would not make any money ourselves. It is a win for us, a win for them and a win for you.
We serve the entire GTA and surrounding areas - not just Georgina. In fact, if you're interested in the surrounding areas around Georgina, check out our King City Realtor and our Mono Real Estate Agent services.


The Town of Georgina is comprised of a string of small villages.

The most populous of these are: Keswick, Sutton, Jackson's Point and Pefferlaw, which are all located on the south shore of Lake Simcoe. Georgina's strategic location on the southeast shores of Lake Simcoe have have made it a year round destination for tourists and cottagers. Popular recreational pursuits in Georgina include: boating, golfing, and horseback riding. Excellent year round fishing has earned Georgina the title "Ice Fishing Capital of Canada".

The Town is graced with lakeside living, wide open spaces and scattered sandy beaches. Further inland Georgina is known for its thriving farms, some of which have given way in recent years to sprawling new home subdivisions, and shopping plazas.

Sources: http://www.torontoneighbourhoods.net/suburbs/york/georgina, https://www.georgina.ca/