Hire A Knowledgeable Realtor In High Park
There's no need to risk making a bad real estate deal - when you can get matched with a top High Park Realtor and avoid making crucial mistakes when buying or selling your next home.
Find The Best Realtor For Your Needs
---
Get Award-Winning Real Estate Help
Our Agents and team have won multiple awards, including the prestigious 2018 President's Gold Award.
Take the guess-work out of finding a great Realtor and get a trusted, proven and award-winning expert to help you buy or sell your next home.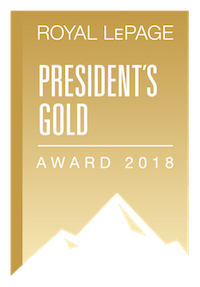 ---
About Our Free Real Estate Service
We only work with A-level High Park Realtors with several years of experience in the real estate industry. They have the passion to serve and are true to their service.

The application process is extremely simple, taking only 40 seconds. After that we'll take your exact needs and requirements and match you with a Realtor who can serve you best.
Get Partnered With An experienced Realtor In High Park
"Thanks for all your help. Our entire family is really excited to be getting the keys today. While we won't be moving in for a few weeks, we can't wait to turn the home into our own tiny paradise."
With an in-depth understanding of the real estate dynamics, we've managed to help hundreds of buyers and sellers
We'll get you a top-rated Realtor in under a minute
Find The Best Realtor For Your Needs
---
Our Service Has Been Featured In:
The Latest High Park MLS Listings And Homes For Sale
Get homes just like this delivered free to your inbox - instantly
It's easy to get the latest homes for sale and stay on top of the market. Sign up for free.
All of our members are proud members of
You're 3 steps away from connecting with the most reliable local Realtor.
It only takes 40 seconds too.
Click on the button below to open up our free, 40 second application form.

You'll get a professional Realtor within 40 seconds.

A knowledgeable local Realtor will work tirelessly to secure you the best real estate deal possible - whether you're a buyer or a seller.
Meet your ideal Real Estate Agent now
We've so much appreciation for the High Park community
High Park, a Toronto municipal park, spans around 161 hectares. This recreational park houses a mixed recreational as well as natural park.

Other great features of the High Park include sporting facilities, educational centers, cultural amenities, amazing gardens, beautiful playgrounds, as well as a zoo.

Become part of this incredible town by making a real estate investment. Let GTA Real Estate Pros partner you with the best Realtor - who knows this area well.
We Have Your Real Estate Needs Covered
We shatter real estate limits. We set the real estate trends.

We get you only what you want. You can trust us with buying or selling your next home.
Get matched with a result-oriented local Realtor today
---
Click on the question to reveal the answer.
We are fully licensed real estate professionals ourselves, meaning that we must follow all rules and regulations in place in Ontario. All our Realtors are fully licensed and top professionals.Our service has great reviews, amazing feedback and we have dozens of happy customers.In addition to this, there is no obligation - if you don't like the Realtor we send you, we will send you another one - however, this has yet to happen in the years we have been running this service.Finally, we don't make any money unless you are happy (see the next section).
We charge our Realtors a small fee - but they only pay it if there is a closed deal. So, if we send you a terrible Realtor who is useless and can't buy or sell a property for you, we don't make any money. This is why we only work with the best Realtors out there - otherwise we would not make any money ourselves. It is a win for us, a win for them and a win for you.


High Park is a municipal park in Toronto, Ontario, Canada.

It spans 161 hectares (400 acres), and is a mixed recreational and natural park, with sporting facilities, cultural facilities, educational facilities, gardens, playgrounds and a zoo. One third of the park remains in a natural state, with a rare oak savanna ecology. High Park was opened to the public in 1876 and is based on a bequest of land from John George Howard to the City of Toronto.

The landscape in the park is hilly, with two deep ravines extending the full north-south distance of the park. Significant natural parts of the park are classified as a provincial Areas of Natural and Scientific Interest.

The park includes several points of interest, including Colborne Lodge historical museum, the hillside gardens, the zoo, the Grenadier Cafe and the amphitheatre.

The park also has sports fields, a pool, tennis courts, playgrounds, nature trails and picnic areas. High Park is one of the central settings in the prize-winning novel Fifteen Dogs by Canadian novelist, André Alexis.

Sources: http://www.highparktoronto.com/, http://www.highpark.org/