Hire A Vetted Highland Creek Realtor Here
We'll match you with a proven local Real Estate Agent that can save you thousands
Find My Highland Creek Agent
---
Get Award-Winning Real Estate Help
Our Agents and team have won multiple awards, including the prestigious 2018 President's Gold Award.
Take the guess-work out of finding a great Realtor and get a trusted, proven and award-winning expert to help you buy or sell your next home.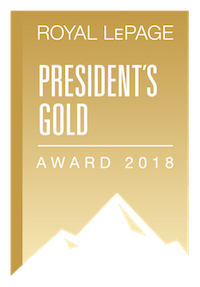 ---
Why It Makes Sense To Go With Our Service
There's no need to take a friend's advice or go through a tedious interview process with lots of Realtors.

We make it fast and convenient to determine who the best local Realtor is - one that fits your needs to a tee.

We've streamlined the Realtor-finding process, enabling you to swiftly hire the best.

Our matching service is proven and reliable. Let us pair you with the perfect local agent, based on your exact needs.

Our Realtors aren't rookies. They have 10 years of real estate experience (on average) and have earned 5-star ratings.

You can rest assured they're extremely qualified. Let us help you find the best agent for you today in less than a minute.
Pinpoint My Agent Now
"Thanks for all your help. Our entire family is really excited to be getting the keys today. While we won't be moving in for a few weeks, we can't wait to turn the home into our own tiny paradise."
We've Helped Over a Thousand People avoid getting stuck with average service
Allow Us to Do The Same For You
Find My Highland Creek Agent
---
Our Service Has Been Featured In:
The Latest Highland Creek MLS Listings And Homes For Sale
Get homes just like this delivered free to your inbox - instantly
It's easy to get the latest homes for sale and stay on top of the market. Sign up for free.
All of our members are proud members of
We Made the Realtor-Finding Process Fast and Quick
From Start to Finish, it's Only Forty Seconds
Quickly grab your Realtor by clicking the green button below - it's 100% free

You'll rapidly be paired with a local 5-star agent

Once you hire them, leave everything in their expert hands
Find My Match Fast
The Area Holds a Special Place in Our Hearts
This neighborhood is the perfect fit for nature lovers. It's plush valley appeal make is a top choice to buy gorgeous property and real estate.

There's literally a river running through the neighborhood - how amazing is that?

So if you're looking for a mix of modern housing and inspiring nature, look no further.

You'll find The University of Toronto - Scarborough campus - in this easy-going and growing community.

There is plenty of entertainment and shopping within proximity as well. Our appreciation and love for this neighborhood run as deep as the river itself and we're familiar with its real estate.

Our vetted agents have the local insights needed to get you the absolute best deal on a new home. Check out our home page or click below to nab your dream home or sell your house for peak market value.
We've Been Helping People Locally
Our realty matching service is free and seamless. It's a quick, proven way to pinpoint the best local Realtor.

Having a vetted local Real Estate Agent at your back makes buying or selling your home. Whether you're buying a house in the middle of town close to shopping plazas, or waterfront property e on the outskirts of town- our agents can find them and save you thousands.

Our top 10% agents have the expertise to land the house you want at the lowest price.

Or if you're looking to sell, we can get you top market value for your home.

Our vetted Realtors know the area extremely well and have acquired invaluable real estate knowledge over the years. They have a real edge on the competition and Will give you the confidence you deserve, so you can make your dreams come true.
Snag My 5-star Agent
---
Click on the question to reveal the answer.
We are fully licensed real estate professionals ourselves, meaning that we must follow all rules and regulations in place in Ontario. All our Realtors are fully licensed and top professionals.Our service has great reviews, amazing feedback and we have dozens of happy customers.In addition to this, there is no obligation - if you don't like the Realtor we send you, we will send you another one - however, this has yet to happen in the years we have been running this service.Finally, we don't make any money unless you are happy (see the next section).
We charge our Realtors a small fee - but they only pay it if there is a closed deal. So, if we send you a terrible Realtor who is useless and can't buy or sell a property for you, we don't make any money. This is why we only work with the best Realtors out there - otherwise we would not make any money ourselves. It is a win for us, a win for them and a win for you.
We serve the entire GTA and surrounding areas - not just Highland Creek. In fact, if you're interested in the surrounding areas around Highland Creek, check out our Milliken Realtor and our Morningside Real Estate Agent services.


Highland Creek is a river in the Scarborough district of Toronto, Ontario, emptying into Lake Ontario at the eastern end of the Scarborough Bluffs.

It is home to several species of fish including trout, carp, bass and salmon.

It is a meandering river which, like most rivers in Toronto (including the Don and Humber), travels through a glacial ravine formed after the last Ice Age. According to a 1796 list of Mississauga names of rivers and creeks compiled by British surveyor Augustus Jones, the river was known as Yat-qui-i-be-no-nick, which translates as "creek comes out under high. Like many creeks and river valleys in Toronto, evidence of First Nations occupation has been found in this area. A 2005 excavation by the Toronto and Region Conservation Authority near the mouth of Highland Creek found evidence of a Late Woodland or Early Archaic site, thought to have been a place of tool manufacture.

The Helliwell family, one of the first settlers in the area, accumulated a large number of artifacts from the last 5,000 years.

Sources: https://trca.ca/conservation/watershed-management/highland-creek/, https://www.toronto.com/community-static/4548515-highland-creek/