Hire An Amazing Humber Summit Realtor Right Now
Get a top-rated, expert Real Estate Agent - who knows the Humber Summit area inside out - in just seconds
Get A Top Humber Summit Realtor
---
Get Award-Winning Real Estate Help
Our Agents and team have won multiple awards, including the prestigious 2018 President's Gold Award.
Take the guess-work out of finding a great Realtor and get a trusted, proven and award-winning expert to help you buy or sell your next home.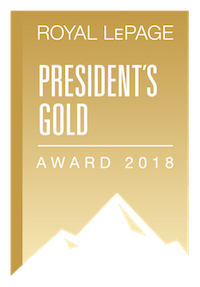 ---
What Makes Us The Right Choice?
Great question, why indeed should you trust us to take care of selling a beloved property or finding your dream home?

Because our service is 100% free for you. You won't lose money by hiring us and if you don't like the Realtor we match you with, you can always ask for a different one.

However,we've never had an unsatisfied client because our system works.

We've carefully selected the greatest Realtors in Humber Summit and then our algorithm picks the best one for you based on your needs. Simple and effective.
Get A Top Realtor In 40 Seconds
"I had only heard bad stories about Realtors and sadly, I needed to deal with one because I wanted my own place. The Realtor GTA set me up with was exceptional - knew exactly where I was coming from and, best of all, she knew just what I wanted. Now I have a great two bedroom home and a new friend."
Nearly 1,400 buyers and sellers - in just the past few years - have found a great realtor using our free service
And as of right now, we'd love for you to be the next person we help out
Get A Top Humber Summit Realtor
---
Our Service Has Been Featured In:
The Latest Humber Summit MLS Listings And Homes For Sale
Get homes just like this delivered free to your inbox - instantly
It's easy to get the latest homes for sale and stay on top of the market. Sign up for free.
All of our members are proud members of
It Only Takes 3 Quick And Easy Steps To Find An Amazing Realtor
It's That Straightforward and secure
First step: Click below for your free consultation.

Based on the info you provide on the free application form, we'll assign you your perfect Real Estate Agent.

Your expert Realtor will get you on your way to buying or selling in Humber Summit.
I Want a 5-Star Agent!
We are happy to serve the area
You won't find a closer community than Humber Summit and we think that's beautiful.

Most of the neighbours are of Italian descent but there are also many East Indian and Asian families.

Most of the homes in this middle-class neighbourhood are semi-detached back splits with built-in garages.

Our Toronto Realtors will love to guide you through the process of buying or selling a property in Humber Summit.
We have been working in the area for years
We can promise you that the Realtor we match you with will have more than 10 years of experience (on average) or will have closed more than 10 deals.

We use these criteria because we want to make sure our Realtors can help you navigate the Humber Summit real estate market.

Trust us, you don't want to leave your housing future in the hands of an amateur.
Discuss with a top Realtor now
---
Click on the question to reveal the answer.
We are fully licensed real estate professionals ourselves, meaning that we must follow all rules and regulations in place in Ontario. All our Realtors are fully licensed and top professionals.Our service has great reviews, amazing feedback and we have dozens of happy customers.In addition to this, there is no obligation - if you don't like the Realtor we send you, we will send you another one - however, this has yet to happen in the years we have been running this service.Finally, we don't make any money unless you are happy (see the next section).
We charge our Realtors a small fee - but they only pay it if there is a closed deal. So, if we send you a terrible Realtor who is useless and can't buy or sell a property for you, we don't make any money. This is why we only work with the best Realtors out there - otherwise we would not make any money ourselves. It is a win for us, a win for them and a win for you.
We have a fre automated online home valuation report - check it out athouse appraisal.


Humber Summit is a neighbourhood in Toronto, Ontario, Canada.

It is one of the northernmost neighbourhoods in Toronto, located in the North York district of the city.

It is bounded by Steeles Avenue to the north, Duncanwoods Dr to the east, Finch Avenue to the south, and follows the Humber River (east branch) to the west.In the 1840s, Humber Summit began as a pioneer community, centred on the grist and saw mills. However, as the city boundaries crept closer, the area evolved into a resort community, called Riverbend Park.

It became home to a large number of Toronto residents who built cottages on the banks of the Humber River. When Hurricane Hazel hit Toronto in 1954, a large number of the cottages were swept away by the overflowing river.Schools in this neighbourhood:-Gracedale Public School is a public elementary school on Gracedale Boulevard. -Humber Summit Middle School is a public middle school on Pearldale Avenue. -St. Roch Catholic School is a catholic elementary & middle school on Duncanwoods Drive. -Venerable John Merlini Catholic School is a catholic school on Whitfield Avenue.

Sources: https://www.torontopubliclibrary.ca/humbersummit/, https://www.yorkregion.com/community-static/4537265-humber-summit/