Connect With Your Ideal Kensington Real Estate Agent
We will find your ideal Realtor for you - in just 40 seconds - from our pool of top-rated, 5-star reviewed and pre-vetted Agents.
Get Your Ideal Kensington Realtor For Free
---
Get Award-Winning Real Estate Help
Our Agents and team have won multiple awards, including the prestigious 2018 President's Gold Award.
Take the guess-work out of finding a great Realtor and get a trusted, proven and award-winning expert to help you buy or sell your next home.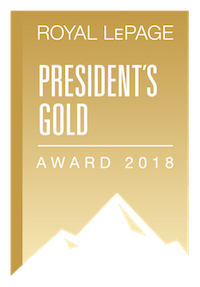 ---
We've Managed To Stay On Top Of The Real Estate Trends
We're enthusiastic about real estate dealings and love the kensington area. And we are always available to help you find you a professional Realtor who'll guide you through the process of buying or selling property.

Passion is what drives us to serve with excellence. The process is simple, fast and absolutely free.

Even more, we only contract pre-vetted Realtors. Our Kensington Realtors have received numerous positive reviews from the local real estate community.

You can count on us to link you with the best Realtor for all your real estate needs.
Get A Genuine Realtor
"I'd like to thank you for their speedy response. We had our home listed with a Realtor whom we were extremely disappointed with. After our listing expired we contacted GTA Real Estate Pros and they put us in touch with a local Realtor who did an amazing job."
The Latest Kensington MLS Listings And Homes For Sale
Get homes just like this delivered free to your inbox - instantly
It's easy to get the latest homes for sale and stay on top of the market. Sign up for free.
All of our members are proud members of
We've been passionately serving the area since 2015
Invest in Toronto's distinctive multicultural neighborhood and kick start your real estate dream. Live in one of Canada's oldest historic sites by buying a property in Kensington.

And the surest way to buy or sell a property in Kensington is by getting a reliable Toronto Real Estate Agent for free.

And if you're looking to sell, look no further. Our Realtors know just how to market your home and attract top buyers.
We have local Realtors so you get great service
Experience. Passion. Results. These are the guiding principles we use when admitting Realtors into our system. They'll do everything to get you the best deal.

And they're from the area and they know it well - so you get great, local service. Go with someone who knows the ins and outs of the unique Kensington real estate market.

It's a great, exciting place to live with a solid community - make sure you have someone on your team who can help you buy or sell with confidence.
I need a great Real Estate Agent now
---
Click on the question to reveal the answer.
We are fully licensed real estate professionals ourselves, meaning that we must follow all rules and regulations in place in Ontario. All our Realtors are fully licensed and top professionals.Our service has great reviews, amazing feedback and we have dozens of happy customers.In addition to this, there is no obligation - if you don't like the Realtor we send you, we will send you another one - however, this has yet to happen in the years we have been running this service.Finally, we don't make any money unless you are happy (see the next section).
We charge our Realtors a small fee - but they only pay it if there is a closed deal. So, if we send you a terrible Realtor who is useless and can't buy or sell a property for you, we don't make any money. This is why we only work with the best Realtors out there - otherwise we would not make any money ourselves. It is a win for us, a win for them and a win for you.
We serve the entire GTA and surrounding areas - not just Kensington. In fact, if you're interested in the surrounding areas around Kensington, check out our The Annex Realtor and our Yorkville Real Estate Agent services.


Kensington Market is a distinctive multicultural neighbourhood in Downtown Toronto, Ontario, Canada.

The Market is an older neighbourhood and one of the city's most well-known.

In November 2006, it was designated a National Historic Site of Canada. Robert Fulford wrote in 1999 that "Kensington today is as much a legend as a district.

The (partly) outdoor market has probably been photographed more often than any other site in Toronto."

Its approximate borders are College St. on the north, Spadina Ave. on the east, Dundas St. W. to the south, and Bathurst St. to the west. Most of the neighbourhood's eclectic shops, cafes, and other attractions are located along Augusta Ave. and neighbouring Nassau St., Baldwin St., and Kensington Ave.

In addition to the Market, the neighbourhood features many Victorian homes, the Kensington Community School and Toronto Western Hospital. George Taylor Denison, after serving in the Canadian militia during the War of 1812, purchased an area of land in 1815 from Queen Street West to Bloor Street, roughly between where Augusta and Lippincott Streets now run. Denison used the area now known as Bellevue Square Park as a parade ground for his volunteer cavalry troop, which he commanded during the Upper Canada Rebellion.

This troop later became the Governor General's Horse Guards.

The annual "Kensington Market Festival of Lights", which is now known as the Kensington Market Winter Solstice Festival,[19] is celebrated as a parade on the streets of Kensington Market during the Winter Solstice in December.

This carnival parade of giant puppets, fire breathers, stilt walkers and samba musicians was created and founded by Ida Carnevali in 1987 as a way of beckoning the return of the sun on the longest night of the year.

Sources: https://en.wikipedia.org/wiki/Kensington_Market, https://www.seetorontonow.com/explore-toronto/neighbourhoods/kensington-market/