Find a Top Cantonese Speaking Realtor Today
Buying or selling a new home can be confusing and time consuming, which is why it's important to get a realtor that can help simplify it.

Our top rated Cantonese speaking Real Estate Agents will make it easy for you to get started, and can even save you thousands in the process.
Get a Top Cantonese Speaking Real Estate Agent Now!
---
Get Award-Winning Real Estate Help
Our Agents and team have won multiple awards, including the prestigious 2018 President's Gold Award.
Take the guess-work out of finding a great Realtor and get a trusted, proven and award-winning expert to help you buy or sell your next home.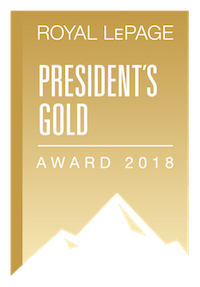 ---
Connect With A Realtor That Speaks Your Language
With our easy to fill out and free application, you can connect with a Cantonese speaking real estate agent today.

Our top rated realtors have experience serving the GTA area for years, and can help you secure the dream home you've been looking for.

Our realtors serve a wide variety of customers and backgrounds, and if you are in need of a Cantonese speaking real estate agent, we can help you today.
Get a Top Rated Cantonese Speaking Realtor
"I'd like to thank you for their speedy response. We had our home listed with a Realtor whom we were extremely disappointed with. After our listing expired we contacted GTA Real Estate Pros and they put us in touch with a local Realtor who did an amazing job."
Find a Top Rated Cantonese Speaking Real Estate Agent Now
It Only Takes a Minute, It's That Simple
Begin by clicking below - it's easy and free to get started.

Almost instantly, we'll match you with a top Cantonese speaking Realtor.

Your Real Estate Agent, a fluent Cantonese speaker, will be able to help you buy or sell your next home more easily.
Connect with a Top Realtor in Just 40 Seconds
All of our members are proud members of
The Cantonese Community is One That We've Worked Alongside with for Years
According to the 2011 census, the GTA is home to more than 80,000 Cantonese speaking citizens.

We understand how important it is to serve this portion of the population by making it easier to buy and sell a home, which is why we have dedicated Cantonese speaking real estate agents to serve your needs!

You can connect with one of our top rated Toronto Realtors today, who can help you more easily navigate the buying and selling scene in this city.
We Don't Just Work with Cantonese Realtors, We Bring together the Best Realtors in the City from All Backgrounds
We understand how diverse the communities of the GTA are - which is why work specifically with agents who can help out customers from different backgrounds.

Our Cantonese speaking Real Estate Agents will able to help guide you through the buying or selling process with ease, so you can have more confidence in making your next move.

Our application process is completely free and is easy to finish; so apply now and connect with a Realtor who can actually help you today!
Find My Realtor Now