Work with a Top Rated Realtor Who Speaks Farsi
Our top rated Farsi Real Estate Agents make it easy for you to have confidence in the buying or selling process of your home.

Even more so when they are able to help you or relatives understand better by speaking the same language!

Our realtors who speak Farsi can help you lock down the home you've been looking for or help you to find a buyer.
Find a Top Rated Farsi Speaking Realtor Now
---
Get Award-Winning Real Estate Help
Our Agents and team have won multiple awards, including the prestigious 2018 President's Gold Award.
Take the guess-work out of finding a great Realtor and get a trusted, proven and award-winning expert to help you buy or sell your next home.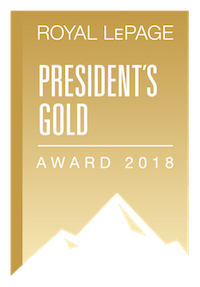 ---
Not Just Someone Who Speaks Your Language...
We've been serving the GTA area for years, and we have a wide variety of real estate professionals who can help meet your needs.

Whether you are buying or selling, need help understanding terms better in your mother tongue, or are sick of long, tedious forms we can help.

Our application process takes just a couple of minutes and you'll be on your way to getting started today.
Get the Best Farsi Speaking Realtor Now
"I had only heard bad stories about Realtors and sadly, I needed to deal with one because I wanted my own place. The Realtor GTA set me up with was exceptional - knew exactly where I was coming from and, best of all, she knew just what I wanted. Now I have a great two bedroom home and a new friend."
Get a Top Farsi Speaking Realtor in 3 Simple steps
Quick and easy
First, click below - it's completely free and costs nothing to get started.

Instantly, we'll match you with a top Farsi speaking Realtor.

Your new agent, who is fluent in Farsi, will help you buy or sell your next home more easily.
Find Your Realtor Now in Just Seconds
All of our members are proud members of
We've Served the Farsi Speaking Population of GTA for Years
Did you know that Farsi is one of the most spoken languages in the GTA? It's easy to find small neighborhoods or pockets of people that share this language.

Venues around the city, like the restaurant Shomal, help to bring Persian culture to life. Click here to learn how we can help you buy or sell your home.
We Help Every Community in Toronto, by Bringing You the BEst Realtors
Whether it's our easy and simple application process (which is also completely free), or our ability to bring you Realtors from all backgrounds to better suit your needs, we have your best interests in mind.

We understand how tedious and burdensome the buying or selling process can sometimes be, which is why by going through us you will save time and money.

We work to find you the best Realtor that fits your needs, so that you can spend more time doing the things you love.
Get My Top Realtor Now