Get Help From A Top Rated French Speaking Realtor
We have the best French speaking Real Estate Agents in the GTA.

Within seconds we'll have you buying or selling your home with someone who speaks your language.
Get Me The Best French Speaking Realtor
---
Get Award-Winning Real Estate Help
Our Agents and team have won multiple awards, including the prestigious 2018 President's Gold Award.
Take the guess-work out of finding a great Realtor and get a trusted, proven and award-winning expert to help you buy or sell your next home.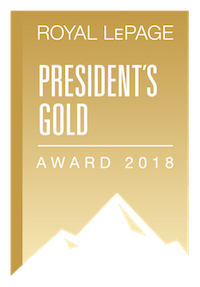 ---
We Don't Just Speak Your Language - We Offer Much More
No one else is as dedicated as us to finding you the right Realtor for your needs.

What does that mean? That whoever we pick for you will have years of experience working in the neighbourhood you want to buy or sell in, plus they will speak French.

Buying or selling a house can be a stressful situation and we are committed to making life easier for our clients.
Get The Best French Speaking Realtor For Free
"Needed to upgrade from my two-bedroom apartment for a bigger space; a house. Right from step one, when I applied online, they assigned me with the perfect Realtor. Got me a great offer on it and was helping me narrow down new joints out near a fantastic school district."
Get A Top French Speaking Agent in Just 3 Steps
It's that quick and easy
Start by clicking below. It's a free service for you

You'll be matched instantly with a top French speaking Realtor

Your Realtor, who is fluent in French, will help you buy or sell your home more easily
Find An Amazing Realtor In A Few Clicks
All of our members are proud members of
Serving The French GTA Community For Years
Outside of Quebec, the GTA is the city with the largest French community in Canada. The French community has given a lot to the city.

Here at GTA Real Estate Pros, we want to give back to them by making it easier for them to navigate the real estate market.
We Don't Just Serve The French Community, We Give Them The Best Realtors
Of course, it's important for you to work with a Realtor that speaks French, but it's even more important that you get a GREAT Realtor.

That's why we've created a network of Realtors with an average of 10 years of experience or that have completed more than 10 deals.

An algorithm picks the best one for your needs and they get in touch with you.

If you are not satisfied with the Realtor we picked for you, you can ask for another one (but so far this hasn't happened)
I Want A 5 Star Agent