Choose The Best German Speaking Realtor In Just A few Clicks
Looking to buy or sell your home? Partner with our top rated German speaking Real Estate Agents by using our free service - in under one minute.
Get A Top German Speaking Realtor
---
Get Award-Winning Real Estate Help
Our Agents and team have won multiple awards, including the prestigious 2018 President's Gold Award.
Take the guess-work out of finding a great Realtor and get a trusted, proven and award-winning expert to help you buy or sell your next home.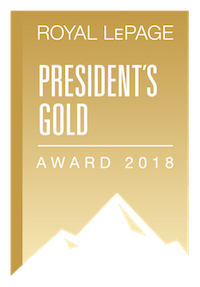 ---
Find A Realtor Who Speaks Your Language
Because we can have you working with a German speaking realtor in less than a minute.

We offer all German speakers the best realtors so that they can buy or sell in the GTA with confidence. And don't forget that our service is free for you!
Buy or Sell With A German Speaking Realtor
"Thanks for all your help. Our entire family is really excited to be getting the keys today. While we won't be moving in for a few weeks, we can't wait to turn the home into our own tiny paradise."
Get A German Speaking Realtor in 40 Seconds
(40 seconds to be precise)
Start by clicking below. You don't have to pay a dime and there are no obligations.

Our algorithm will match you to a top German speaking Realtor.

Your new Realtor, who is fluent in German, will start helping you to buy or sell your home more easily.
Get in Touch With A Top Realtor
All of our members are proud members of
Helping The German GTA Community Since 2015
German is the mother tongue of almost 15,000 GTA based residents and Germans and their descendants have left a significant mark on Canada's economy, politics and culture.

No matter in what neighbourhood you want to buy or sell, we have the right Toronto Real Estate Agent for you.
We Don't Just Love The German Community...
We do much more than just offer you Realtors that speak German.

We have carefully selected and vetted a network of the best Real Estate Agents in the GTA and we match you to one of them for free.

That way you can get the best real estate deal without having to worry about a thing!
Get in Touch With The Best German Speaking Realtor