Connect with a Top Realtor Today Who Speaks Hindu
Whether you're buying or selling, one of our top rated & vetted Hindu Real Estate Agents can help you - in seconds.
Get a Top Realtor Who Can Work with You in Hindu
---
Get Award-Winning Real Estate Help
Our Agents and team have won multiple awards, including the prestigious 2018 President's Gold Award.
Take the guess-work out of finding a great Realtor and get a trusted, proven and award-winning expert to help you buy or sell your next home.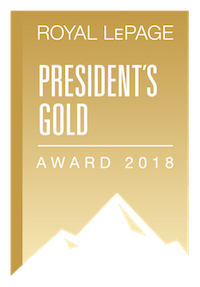 ---
Buy Or Sell Your Next Home With Someone Who Speaks Your Language
People should not be held back from buying or selling their property for any reason.

When you work with us, we'll connect you with a top Hindu speaking realtor fast.

Not only that, but our application process is simple, free, and easy to get started.
Work with a Hindu Speaking Realtor Today
"I'd like to thank you for their speedy response. We had our home listed with a Realtor whom we were extremely disappointed with. After our listing expired we contacted GTA Real Estate Pros and they put us in touch with a local Realtor who did an amazing job."
Get a Top Hindu Speaking Agent with Our Simple 3 Step Process
It's Really That Easy, and We'll Show You Why
First, start by clicking below. It's completely free and you have nothing to lose.

We'll match you instantly with a top Hindu speaking Realtor.

Your Realtor, who is fluent in Hindu, can help you make your next real estate move with confidence - whether that's buying your next home or selling your current one.
Find Your Realtor Now in Under a Minute
All of our members are proud members of
We've Served the Hindu Speaking Community of The GTA for Years
The Hindu community has been growing steadily in the GTA and is seeing more recognition now more than ever.

Recently, the 10th anniversary of the iconic temple, the BAPS Shri Swaminarayan Mandir, was celebrated, and it stands as one of Canada's most iconic monuments.

We understand the need to serve this segment, so as it continues to grow, we will continue growing our agency to serve it.

Click here to connect with a Hindu speaking realtor who can help you buy or sell today.
We Bring You the Best Realtors that Serve All of Toronto, Including the Hindu Community
By working with a carefully vetted group of Realtors we've brought together to serve you, we're able to help you find the one that can best fit your needs - and fast.

Our application process is simple and easy to fill out, which will get you into our network of top rated Agents.

Whether you need to buy or sell, need an agent or is fluent in Hindu, or have limited time - we'll work with you to get it done.
Get My Top Realtor Now