Work with a Top Mandarin Speaking Realtor to Buy or Sell Today
The GTA is a diverse area - which has brought together people from all cultures and languages. Our service can help anyone, regardless of language or financial situation.

We work with top rated Mandarin speaking Real Estate Agents, helping you to buy or sell a home within the GTA.

Our application process is simple, easy, and free - so get started today.
Find My Top Rated Mandarin Speaking Realtor Now
---
Get Award-Winning Real Estate Help
Our Agents and team have won multiple awards, including the prestigious 2018 President's Gold Award.
Take the guess-work out of finding a great Realtor and get a trusted, proven and award-winning expert to help you buy or sell your next home.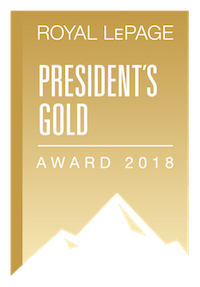 ---
But We're Not Just About Speaking Your Language
When it comes to GTA's real estate scene, we've been here for years. We've helped thousands of people all across the area buy and sell their home with our simple process and expert agents.

We even have real estate agents who are fluent in Mandarin who can help walk you through the finer points of buying or selling property here. Best part is, it's easy to get started and completely free.
Get Your Mandarin Speaking Realtor Now
"I had only heard bad stories about Realtors and sadly, I needed to deal with one because I wanted my own place. The Realtor GTA set me up with was exceptional - knew exactly where I was coming from and, best of all, she knew just what I wanted. Now I have a great two bedroom home and a new friend."
Get Your Top Mandarin Speaking Real Estate Agent in Just 3 Steps
It's Very Easy to Get Started
First, just click the button below - it's totally free.

Within moments, we'll match you with a top Mandarin speaking Realtor in your area.

Your new Realtor, who is fluent in Mandarin, will help you move forward with confidence in buying or selling your next home.
Get Your Top Realtor in Under a Minute - Click Here
All of our members are proud members of
We've Helped the Mandarin Speaking Community Buy in The GTA Buy and Sell Their Home for Years
It's no secret, Mandarin is one of the most popular languages spoken in the GTA.

We understand the need to serve this community so that everyone is able to get better deals when it comes to buying and selling homes.

We work with realtors who are completely fluent in Mandarin so that we're able to help you buy and sell with confidence.

The best part? Our service is completely free. Our success is only had when you are successful - buying or selling your home - so get started today by connecting with a Toronto Real Estate Agent.
We Bring You the Best Realtors in Toronto, Including the Ones Serving the Mandarin Speaking Community
Our service is catered specifically to your needs.

We work with dozens of top Realtors from all types of backgrounds - ones that specialize in languages like Mandarin, others who work with those buying or selling specifically, and others who can help people regardless of credit.

It is completely free and you can get started today in 3 simple steps.

Let us help you buy or sell your next home with confidence.
Get My Top Realtor Now