Get a Portuguese Speaking Realtor to Help You - In Seconds
Working with the GTA's best real estate agents, we make it simple for our clients to buy or sell their home with confidence.

Our top rated Portuguese speaking Real Estate Agents will be able to work with you so that you too can move forward with a new purchase or selling your home.
Connect with a Top Portuguese Speaking Realtor Now
---
Get Award-Winning Real Estate Help
Our Agents and team have won multiple awards, including the prestigious 2018 President's Gold Award.
Take the guess-work out of finding a great Realtor and get a trusted, proven and award-winning expert to help you buy or sell your next home.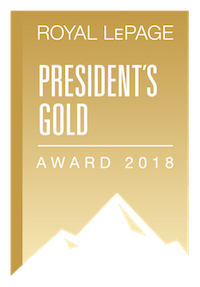 ---
Not Just A Portuguese Speaker - We Offer More
By working with the best realtors in GTA, we help our clients find success more so than any other real estate agency.

Our simple application process makes it easy to connect with dozens of potential real estate agents who can fit your needs - including ones that speak Portuguese.

Simply fill out the application and you'll begin working with an agent as soon as today.
Get a Top Portuguese Speaking Realtor Now
"Needed to upgrade from my two-bedroom apartment for a bigger space; a house. Right from step one, when I applied online, they assigned me with the perfect Realtor. Got me a great offer on it and was helping me narrow down new joints out near a fantastic school district."
IN JUST A FEW YEARS, WE'VE ALREADY HELPED DOZENS OF PEOPLE CONNECT WITH OUR PORTUGUESE SPEAKING REALTORS
EVEN IF ENGLISH IS NOT YOUR FIRST LANGUAGE - WE'RE HERE TO HELP YOU TOO
Connect with a Top Portuguese Speaking Realtor Now
---
Our Service Has Been Featured In:
In 3 Simple Steps, You Can Get a Top Portuguese Speaking Agent
Really - it's that easy
First, start by clicking below. It's easy and free to get started.

We will match you with one of our top Portuguese Realtors.

The Realtor you work with, who is fluent in Portuguese, can help you through the process of buying or selling your home more easily.
Get Your Portuguese Speaking Realtor in 60 Seconds
All of our members are proud members of
We've Served the Portuguese Speaking Community for Years
Portuguese is one of the top 10 most common languages in the GTA, with a large number of speakers coming directly from Portugal as well as Brazil.

"Little Portugal" - for example - is a thriving community in Toronto, located in the "Old" portion of Toronto, by Lansdowne Avenue.

Click here to learn how GTA Real Estate Pros can better help you buy or sell here in Toronto.
We're Don't Just Work with the Portuguese Community Though - We Bring you the Best Realtors from All the GTA
Whether you're a first time home buyer or need to sell multiple properties, GTA Real Estate Pros has the experts needed to help you make moves with confidence.

Our diverse team of real estate professionals includes those that are fluent in Portuguese, so that you can feel comfortable when it comes to buying or selling.

The best part is, our service is completely free. It's takes just minutes to fill out the application and we'll work with you today to connect you with a Realtor who fits your needs.
Find My Realtor