A Punjabi Speaking Realtor is Ready to Help You
When you need to buy or sell your home - but aren't sure who to talk to, or how to proceed - that's where we come in.

We work with the top Punjabi speaking Real Estate Agents across the GTA - so that you can buy or sell with ease.
Find Your Top Punjabi Speaking Realtor Now
---
Get Award-Winning Real Estate Help
Our Agents and team have won multiple awards, including the prestigious 2018 President's Gold Award.
Take the guess-work out of finding a great Realtor and get a trusted, proven and award-winning expert to help you buy or sell your next home.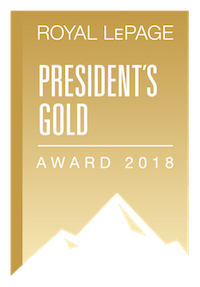 ---
Speak Your Native Tongue With Our Realtors
We work with dozens of top realtors all over GTA - including ones that speak Punjabi.

We can make it easy for you to buy or sell your home even if English is a second language.

Our real estate agents have worked in the area for years, are vetted, and have helped people just like you buy & sell with confidence.

Our application process is simple, easy, and completely free - so get started today.
Connect with Your Punjabi Speaking Realtor Now
"Thanks for all your help. Our entire family is really excited to be getting the keys today. While we won't be moving in for a few weeks, we can't wait to turn the home into our own tiny paradise."
For Years, We've Helped People Connect with Realtors Who Share the Same Language - Like Punjabi - To Make Buying and Selling Easier
Connect with a realtor who speaking your language in seconds
Find Your Top Punjabi Speaking Realtor Now
---
Our Service Has Been Featured In:
Getting a Top Punjabi Speaking Agent Can Be as Easy as 3 Simple Steps
Seriously - It Doesn't Take Much
First, click below. It's a free service we're offering to you.

Within moments, we'll match you with a great Punjabi speaking Realtor.

Your Realtor, who's fluent in Punjabi, will help make the process of buying or selling your next home easier.
Get Your Realtor in Only 40 Seconds
All of our members are proud members of
We've Served the Punjabi Speaking Community of The GTA for Years
Punjabi is a popular language in the Greater Toronto Area, so we always have real estate agents who can help you out.

Concentrations of Punjabi speaking residents are found throughout the area, such as Brampton, where almost 20% of people speak it.

GTA Real Estate Pros can find you a Punjabi speaking agent today so that when you are ready to buy or sell, we've got you covered.
But We Don't Just Work with the Punjabi Community - We Bring You the Best Agents Out There
Working with dozens of Realtors, we make it easy for you to find one that fits your needs.

Our application process is simple, easy, and completely free - making it easy to connect with the Real Estate Agent you need.

You're never charged extra for using us. Our success depends on our Real Estate Agent's ability to help you, so we only work with the best.
Connect with My Top Realtor Now