Find a Top Rated Spanish Speaking Realtor
When it comes time to buying or selling a home, you need an expert on your side that can work with you to ensure success.

Our Spanish speaking Real Estate Agents can help you make your next move with confidence, saving you thousands of money and hours of time in the process.
Get a Top Spanish Speaking Realtor Now
---
Get Award-Winning Real Estate Help
Our Agents and team have won multiple awards, including the prestigious 2018 President's Gold Award.
Take the guess-work out of finding a great Realtor and get a trusted, proven and award-winning expert to help you buy or sell your next home.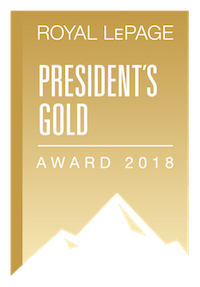 ---
We're Not Just About Speaking Your Language Either...
Having worked with residents of the GTA area for years, our real estate agents are the best at what they do: saving you money and time when it comes time to purchasing or selling your home.

Our service is completely free and you can get started in just minutes. We'll connect you with one of our vetted realtors, many of whom also are fluent in Spanish, so that you can get started today.
Connect with Your Spanish Speaking Realtor Now
"The Realtor we used sold our home for $133,000 more than any home had ever sold on our street. I think that says it all. She staged the home perfectly and ran an immaculate selling process - we could not have been happier with this service."
For Years, We've Helped Dozens Connect with a Fluent Spanish Speaking Real Estate Agents
In 40 seconds you can be working with a top realtor who speaking your language
Get a Top Spanish Speaking Realtor Now
---
Our Service Has Been Featured In:
Getting a Top Spanish Speaking Agent is Easy As 3 Simple Steps
It's Really THAT Easy, It Doesn't Take Much
Begin by clicking below. It's completely free to get started.

You'll hear from one of our top-rated Spanish speaking Real Estate Agents.

Your Realtor, who is fully fluent in Spanish, will be able to help you when it comes time to buying or selling your next home more easily.
Get a Top Realtor in Under a Minute!
All of our members are proud members of
We've Served the Spanish Speaking Community of The GTA for Years
For almost 100,000 people in the GTA, Spanish is their first language and mother tongue.

It's especially popular in the neighborhoods that line York and North York, and still finds its way as the second most popular language (after English) in places like Annex, Casa Loma, and Rosedale-Moore Park.

We work with lots of realtors in the city - who are fully fluent in Spanish and can help you understand the buying and selling process more.

Click here to get connected to one today.
We Don't Just work with the Spanish Speaking Community Though, We Bring You the Best Realtors from All Around The GTA
We bring you dozens of the best, highly rated Realtors across the GTA - many of whom speak Spanish fluently as well.

By using our service, you'll connect with these Realtors who have worked in the area for years.

Their success is dependant on helping you, and our success relies on them. Thus, your goals, the Realtor's goals, and our goals are all aligned: helping you buy or sell as efficiently and smartly as possible. It's completely free to use our service, and you can get started today in just a few minutes.
Get My Top Realtor ASAP