Connect with a Top Urdu Speaking Realtor Now
We understand the process of buying or selling a home in the GTA can be tedious and long.

That's why we've paired with the top Urdu speaking Real Estate Agents in the area to bring you the expertise and ability needed to help you buy.


Connect with an Urdu Speaking Realtor Now
---
Get Award-Winning Real Estate Help
Our Agents and team have won multiple awards, including the prestigious 2018 President's Gold Award.
Take the guess-work out of finding a great Realtor and get a trusted, proven and award-winning expert to help you buy or sell your next home.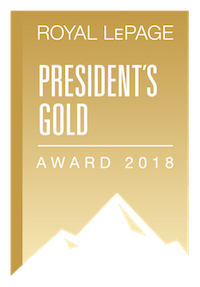 ---
Our Realtors Speak Your Language
We work with dozens of the top realtors all over the GTA.

Using our easy to fill out application form, you can quickly connect with one of them - who will be able to help you buy or sell your next home with confidence.

Not only that, but our service is completely free!
Get a Top Urdu Speaking Realtor Now
"I had only heard bad stories about Realtors and sadly, I needed to deal with one because I wanted my own place. The Realtor GTA set me up with was exceptional - knew exactly where I was coming from and, best of all, she knew just what I wanted. Now I have a great two bedroom home and a new friend."
Get a Top Urdu Speaking Agent in Only 3 Simple Steps
It's Really That Easy - It Doesn't Take Much at All
Begin by clicking below. Our service is free for you.

We'll bring you an amazing Urdu speaking Real Estate Agent.

Your new Realtor, who is fluent in Urdu, can help you buy or sell your next home more easily.
Get the Best Realtor Now in Under a Min
All of our members are proud members of
We've Served the Urdu Speaking Community for Years
With nearly 40,000 people in the GTA who list Urdu as their mother tongue, it's a popular language in the city belonging to a thriving community.

A Toronto Real Estate Agent who is fluent in Urdu can work with you so that you can move forward with buying or selling with confidence.

Communities like Thorncliffe Park, Malvern, and Woburn are amongst the highest populations of Urdu speaking residents in the city.
We Don't Just Work with the Urdu Speaking Community However
By working with dozens of top Realtors in the area, we bring you the best of what the GTA has to offer.

Our service is completely free and easy to use, allowing you to connect to one of our Real Estate Agents.

Many of them speak Urdu fluently as well, making it easier for you to buy or sell your next home.
Get Your Top Realtor Now