Speedily Find A Top Rated Realtor In Agincourt
In less than a minute we'll pinpoint a local Real Estate Agent perfect for your needs
Find My Top Rated Agincourt Real Estate Agent
---
Get Award-Winning Real Estate Help
Our Agents and team have won multiple awards, including the prestigious 2018 President's Gold Award.
Take the guess-work out of finding a great Realtor and get a trusted, proven and award-winning expert to help you buy or sell your next home.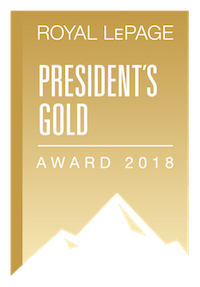 ---
There Are Many Reasons Locals Choose Us As Their Matching Service
With us, feeling good about hiring the right Realtor is easy.

You don't have to take a friend's advice, or listen to colleague who thinks they know it all.

We've simplified the finding and hiring process so you can quickly nab a trusted local Realtor that can expertly lasso your dream home or maximize your sale.

Our Realtor matching service is free and the process only takes about 40 seconds. We pair you with the perfect agent, based on your specific needs.

Our pool of talented Realtors come equipped with a decade of real estate experience. They're 5-star rated and have sold at least 10 houses.

As you can clearly see, we only work with the best. It's how we assure you that you're going with a trusted and proven local agent.
Get My Agincourt Realtor
"Needed to upgrade from my two-bedroom apartment for a bigger space; a house. Right from step one, when I applied online, they assigned me with the perfect Realtor. Got me a great offer on it and was helping me narrow down new joints out near a fantastic school district."
Over the Past Few Years We've Been Responsible for Nearly 1,500 happy buyers and sellers
Why Wait? Let Us Go Ahead and Do the Same Exact Thing for You
Find My Top Rated Agincourt Real Estate Agent
---
Our Service Has Been Featured In:
The Latest Agincourt MLS Listings And Homes For Sale
Get homes just like this delivered free to your inbox - instantly
It's easy to get the latest homes for sale and stay on top of the market. Sign up for free.
All of our members are proud members of
We Make Finding an Elite Local Agent Fast and Seamless
It takes no time at all
It's as easy as clicking the green button below

When you click, you'll get paired with an agent tailored for your needs

Sit back and let your 5-star Realtor step up and save you thousands
Take Me To My Top Agent
We Understand the Local Real Estate Market
This lovely area located along Sheppard Avenue, near Kennedy and Markham Roads is known for its quaint charm and friendly energy.

If you're aspiring to raise a family then it's a prime location to invest in some real estate. You'll have your choice of inner city apartments and houses situated in rural locations.

There are plenty of schools in Agincourt, so it's an ideal spot for educational opportunities. It's a culturally diverse area as well, so there are many festivals here.

Please let us help you find a Toronto Realtor to guide you through the process of buying a home or selling your house for top market value.
We've Been Living in the Area for Years Too
Our Realtor matching service is fast, simple and free.

It helps home buyers like you quickly pinpoint the best local Real Estate Agent. Having one of our top local agents by your side makes buying or selling your home less worrisome and intimidating.

Whether you're looking for a downtown house near schools and shopping or a family dream home, our agents can save you thousands.

Our 5-star agents wield updated tools and techniques and know what makes local buyers tick. They have the wisdom to land you the best deal on your home sale or purchase.

Give our free service a try today.
Connect with My Top Realtor
---
Click on the question to reveal the answer.
We are fully licensed real estate professionals ourselves, meaning that we must follow all rules and regulations in place in Ontario. All our Realtors are fully licensed and top professionals.Our service has great reviews, amazing feedback and we have dozens of happy customers.In addition to this, there is no obligation - if you don't like the Realtor we send you, we will send you another one - however, this has yet to happen in the years we have been running this service.Finally, we don't make any money unless you are happy (see the next section).
We charge our Realtors a small fee - but they only pay it if there is a closed deal. So, if we send you a terrible Realtor who is useless and can't buy or sell a property for you, we don't make any money. This is why we only work with the best Realtors out there - otherwise we would not make any money ourselves. It is a win for us, a win for them and a win for you.


Agincourt is a neighbourhood and former village in Scarborough, Toronto, Ontario, Canada. Agincourt is located in north-eastern area of Toronto.

It is centred along Sheppard Avenue between Kennedy and Markham Roads (north-south includes lands between Highway 401 and Finch Avenue).

It is officially recognized by the City of Toronto as occupying the neighbourhoods of Agincourt South–Malvern West and Agincourt North.

This neighbourhood was once referred to as "hero town" by the citizens that lived there.

The village of Agincourt was officially founded with the establishment of the Agincourt post office, opened in June 1858 by John Hill.

The name of the settlement was after the site of Henry V's decisive English victory over French forces in 1415.

The settlement name was spelled differently and more in line with Agincourt, Meurthe-et-Moselle.

Sources: https://en.wikipedia.org/wiki/Agincourt,_Toronto, https://www.agincourtcommunityservices.com/