Find A Top Rated Realtor In Campbellville
We'll quickly match you with a Campbellville Real Estate Agent to help you buy or sell asap
Find My Top Agent Now
---
Get Award-Winning Real Estate Help
Our Agents and team have won multiple awards, including the prestigious 2018 President's Gold Award.
Take the guess-work out of finding a great Realtor and get a trusted, proven and award-winning expert to help you buy or sell your next home.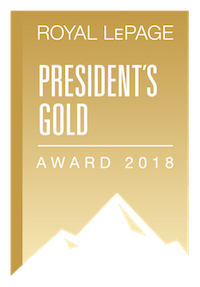 ---
Why We Can Help You Work With A Great Agent
All it takes is just 40 seconds - to complete a simple form - and we'll have you matched with one of the best Realtors out there.

We find you the best fit possible to ensure you're able to buy or sell your property with confidence.
Get a Top Campbellville Realtor Now!
"I'd like to thank you for their speedy response. We had our home listed with a Realtor whom we were extremely disappointed with. After our listing expired we contacted GTA Real Estate Pros and they put us in touch with a local Realtor who did an amazing job."
For Years, we've Helped Hundreds of buyers and sellers across the GTA
Right now, we'd love you to join them and let us help you too
Find My Top Agent Now
---
Our Service Has Been Featured In:
The Latest Campbellville MLS Listings And Homes For Sale
Get homes just like this delivered free to your inbox - instantly
It's easy to get the latest homes for sale and stay on top of the market. Sign up for free.
All of our members are proud members of
Getting A Top Agent Is As Easy As One, Two, Three...
It Really is that quick and Simple
Start by clicking below. Our service is completely free to use.

You'll instantly be matched with a top Realtor based on your needs.

Your Realtor, who has years of experience in Campbellville, will help you get on your way with buying or selling today.
Get a Top Rated Realtor in Just Seconds
We've Been Working in Campbellville for Years - and Continue to Cherish the Community and Town
A popular destination for residents of the Greater Toronto Area, Campbellville is a beautiful town located along the Niagara Escarpment.

With a bustling social scene such as nearby casinos, a rich history and a close community, Campbellville is a great area all around.

If you're looking to buy or sell in Campbellville, be sure to check out GTA Real Estate Pros to learn more about our process and how we can help you.
Experience And Knowledge Of Local Areas Are Vital In Buying Or Selling A Home
Our Realtors have years of experience working in and around Campbellville - meaning you'll get an unparalleled inside scoop on the current market.

Combine that with our extensive technology of matching people to the right Realtor and helping with properties, it's no surprise we've helped out thousands over the years.
Get My Top Realtor
---