Looking For A Real Estate Agent In Casa Loma?
We will bring you a top Real Estate Agent who will invest in your success - in just 40 seconds.
Connect With A Top Casa Loma Realtor Now
---
Get Award-Winning Real Estate Help
Our Agents and team have won multiple awards, including the prestigious 2018 President's Gold Award.
Take the guess-work out of finding a great Realtor and get a trusted, proven and award-winning expert to help you buy or sell your next home.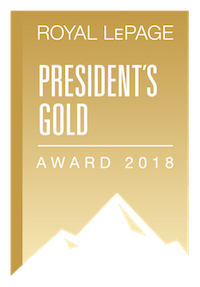 ---
Finding Top Real Estate Agents Can Be Tough...
That's where our free service comes in - we have one of the most dedicated, connected and informed networks in our industry.

We connect you with agents with individual personalities and talents - with one goal in mind: helping you to buy or sell a home and get the best deal.
Find The Perfect Real Estate Agent
"Needed to upgrade from my two-bedroom apartment for a bigger space; a house. Right from step one, when I applied online, they assigned me with the perfect Realtor. Got me a great offer on it and was helping me narrow down new joints out near a fantastic school district."
The Latest Casa Loma MLS Listings And Homes For Sale
Get homes just like this delivered free to your inbox - instantly
It's easy to get the latest homes for sale and stay on top of the market. Sign up for free.
All of our members are proud members of
3 Simple Steps To Get A Top Agent
Secure and Easy!
Its free. No strings attached.

Get hooked instantly with a top casa loma Realtor.

Our specialists are committed to helping you find the home you want.
Get A Top Realtor in 40 Seconds
The Casa Loma Area
Due to its unique architectural character in Toronto, Casa Loma has been a popular filming location for movies and television.

It is also a popular venue for wedding ceremonies and Casa Loma can be rented in the evenings after the museum closes to the public. As a Toronto Realtor, it's one of the areas we love to work in best.
Not Only That, but We Have Been In Casa Loma For Years
We have friendly faces all over the area, ready to help you out - all it takes is just a few clicks.
Get My Top Realtor
---