Get Your Ideal Chinatown Realtor
Are you seeking to buy or sell a home in Toronto's Chinatown area? Realtors can be frustrating, but they don't have to be. Get a top-performer in seconds.
Get Me A Real Estate Agent Now
---
Get Award-Winning Real Estate Help
Our Agents and team have won multiple awards, including the prestigious 2018 President's Gold Award.
Take the guess-work out of finding a great Realtor and get a trusted, proven and award-winning expert to help you buy or sell your next home.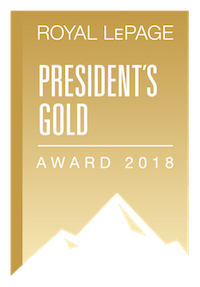 ---
We've Got Full-Service Realtors Who Mean Business
Our personalized service is what makes us stand out. We're always available to provide instant solutions to our customer needs.

We understand the care you deserve and we'll only introduce you to an honest Realtor in Chinatown. We pre-vet all Realtors before allowing them into our system.

Plus, the system is automated and secure.

So, don't wait. Act fast and work with a top-rated Real Estate Agent today. Its free and instant
Partner With A Genuine Realtor
"I had only heard bad stories about Realtors and sadly, I needed to deal with one because I wanted my own place. The Realtor GTA set me up with was exceptional - knew exactly where I was coming from and, best of all, she knew just what I wanted. Now I have a great two bedroom home and a new friend."
Chinatown is place we understand and love. We've worked here for over 3 years now.
Trust us to help you find the perfect Realtor
Get Me A Real Estate Agent Now
---
Our Service Has Been Featured In:
The Latest Chinatown MLS Listings And Homes For Sale
Get homes just like this delivered free to your inbox - instantly
It's easy to get the latest homes for sale and stay on top of the market. Sign up for free.
All of our members are proud members of
Pick an experienced local Realtor in 3 simple steps
It's as easy as that
At the link below you'll be able to complete our free, 40 second application form.

You'll be connected with an A-class Realtor.

A top Real Estate Agent who will make everything smooth and fast.
Connect the top Real Estate Agents
We know the ins and outs
Chinatown is an energetic spot that hosts a myriad of Chinese, vietnamese, japanese, as well as Thai based restaurants. Become part of this town buy investing there.

Please click here to get started. We'll match you with the best Real Estate Agent for free.
The area has a thriving real estate industry
We have experienced Chinatown real estate agents who understand the area well. They know the market thoroughly.

Whether you're looking for a condo, or a house in Chinatown, our agents can help. Don't miss out on the chance to get expert aid by your side when looking in this vibrant Toronto neighbourhood.
Link me with an expert local Realtor today
---