Buy or Sell Your Home With A Dedicated Real Estate Agent In Clearview
You deserve a top Real Estate Agent. We've created a service that takes out the guesswork so you can know you're getting the best. It's free for you - just apply below. It takes only a few seconds.
Get Matched With A Top Clearview Realtor
---
Get Award-Winning Real Estate Help
Our Agents and team have won multiple awards, including the prestigious 2018 President's Gold Award.
Take the guess-work out of finding a great Realtor and get a trusted, proven and award-winning expert to help you buy or sell your next home.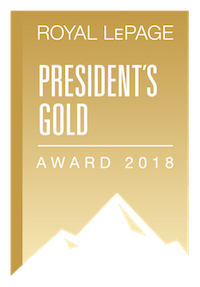 ---
How Our Service Works
Finding the perfect Realtor has never been easier. We have local real estate experts who can get you better results for free.

We've recruited top Clearview Realtors who know the local real estate scene well. So you can be sure that you're getting a Realtor who knows exactly how to get you best service possible.
Get a Top Clearview Realtor
"Thanks for all your help. Our entire family is really excited to be getting the keys today. While we won't be moving in for a few weeks, we can't wait to turn the home into our own tiny paradise."
The Latest Clearview MLS Listings And Homes For Sale
Get homes just like this delivered free to your inbox - instantly
It's easy to get the latest homes for sale and stay on top of the market. Sign up for free.
All of our members are proud members of
Get A Real Estate Professional in 3 Sweatless Steps
It's Simple, secure, and hassle-free
Start now by clicking here. 100% free.

You'll be connected with the right clearview Real Estate Agent for you.

Your Realtor will then guide you throughout the whole process, so you can rest assured you're getting great value.
Find the perfect Realtor in 40 seconds
About Our Experience In The Clearview Area
It's a beautiful area, great for raising a family. It's close to the lake, trails and lots of outdoor activities, shopping and all the amenities you could ever want.

You can find out more about our service on our home page, but if you're looking to buy or sell in Clearview now, apply below.
Our Realtors Know and Love the Area
You want someone local who can give you the specialized, expert service you deserve. Someone who knows the area and loves it.

That's where we can help. We've always believed that a local agent is the best way to go and we've done a lot of work to make sure we have nothing but the best there for you.

It's not easy deciding who to trust when buying or selling a home. A top Real Estate Agent will set and negotiate the best price for your property and help you thoroughly understand the Clearview real estate market.
Start Your Realtor Search Here
---