Get Matched With A Top Corktown Realtor now
Why let buying or selling a property in Corktown be stressful? Get instantly matched to the best Realtor at no cost.
Get Matched With An Expert Realtor Now
---
Get Award-Winning Real Estate Help
Our Agents and team have won multiple awards, including the prestigious 2018 President's Gold Award.
Take the guess-work out of finding a great Realtor and get a trusted, proven and award-winning expert to help you buy or sell your next home.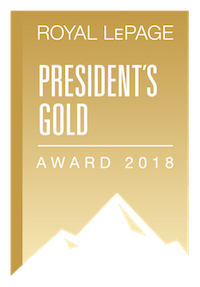 ---
Our Passion Is Helping Buyers And Sellers
Our goal is to help you find a qualified and certified Real Estate Agent. We pre-vet all the agents we work with, so can rest assured that you'll be matched with the perfect one.

It only takes few seconds and no payment is required.
Get A Realtor Now
"Needed to upgrade from my two-bedroom apartment for a bigger space; a house. Right from step one, when I applied online, they assigned me with the perfect Realtor. Got me a great offer on it and was helping me narrow down new joints out near a fantastic school district."
We have been a gateway to reliable and faithful Real Estate Agent dealings in Corktown since 2015.
We make real-estate business real
Get Matched With An Expert Realtor Now
---
Our Service Has Been Featured In:
The Latest Corktown MLS Listings And Homes For Sale
Get homes just like this delivered free to your inbox - instantly
It's easy to get the latest homes for sale and stay on top of the market. Sign up for free.
All of our members are proud members of
You can meet a top real-estate agent in 3 steps
No paperwork. No waiting
Get started by clicking on the link.

We'll match you with the best local Realtor.

With a reliable Realtor, you can relax knowing that an expert is on the driving seat.
Find your local Realtor in less than a minute
We've helped link numerous buyers and sellers with top Realtors
Corktown, a residential neighborhood located in downtown Toronto, is adjacent to the Regent Park and the Gardiner Expressway - making it an ideal place to invest or live. Also, right next to the Distillery District, there are things to do all year round without going far from home.

Take advantage of its vibrant real estate industry and a promising industrial setting to reap good money. Get a reliable Realtor to help you have a great experience.

Let GTA Real Estate Pros partner you with a top notch Real Estate Agent today for free.
We understand the Corktown's climate plus its real estate prospects
We have local Corktown Realtors at your disposal - ready to get to work for you in getting the best deal possible.

We know Toronto, we know it's great neighbourhoods, like Corktown and so do our Realtors. Get one at your side who can give you that extra reassurance.
Partner me with an experienced, genuine Real Estate Agent
---