Get A Top Rated Durham Realtor Working For You
In under 40 seconds, you can have a local Durham real estate expert working for you.

It's absolutely free to apply below.
Get My Top Durham Realtor Now
---
Get Award-Winning Real Estate Help
Our Agents and team have won multiple awards, including the prestigious 2018 President's Gold Award.
Take the guess-work out of finding a great Realtor and get a trusted, proven and award-winning expert to help you buy or sell your next home.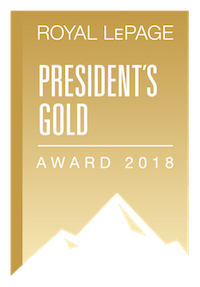 ---
Discover How Our Durham Realtors Make All The Difference
When you're buying or selling in the Durham real estate market, you want an local expert Realtor to help you.

That's why we've teamed up with top Durham Realtors - so you get the best service possible.

What's more...

You stand to save thousands of dollars when you use an experienced agent who knows how the local market operates.
Get My Top Durham Realtor Now
"The Realtor we used sold our home for $133,000 more than any home had ever sold on our street. I think that says it all. She staged the home perfectly and ran an immaculate selling process - we could not have been happier with this service."
Since 2015, 1,343 people just like have used our service to get better Real estate service
Let Us Help You Now Too
Get My Top Durham Realtor Now
---
Our Service Has Been Featured In:
The Latest Durham MLS Listings And Homes For Sale
Get homes just like this delivered free to your inbox - instantly
It's easy to get the latest homes for sale and stay on top of the market. Sign up for free.
All of our members are proud members of
It's Free And Easy To Get A Durham Realtor
It's 3 Easy Steps To Hiring a Top Local Realtor
Click the button below to apply - it's free and takes less than 40 seconds.

We take what you're looking for and use it to match you up with the Realtor that fits you best

You'll get an email from us, and shortly after your Realtor will be in touch
Get An Amazing Durham Realtor In Just Seconds!
A Durham Realtor Who Knows The Area Inside Out
Whether you're looking to buy or sell on the coast of Lake Ontario or further north, when you're looking in Durham, you want a top quality Realtor who knows how the market thoroughly.

Use our free service to make sure you get the top Realtor you deserve.

GTA Real Estate Pros can get you that Durham Realtor right now.
---
Click on the question to reveal the answer.
If you are buying a home in Durham, we recommend you don't do so before consulting a mortgage broker. They will be able to put together the best application possible and have access to over 40 lenders.

The best part...

They're often free. Only in some circumstances, such as with private lenders, will they cost money.

We can help you find a mortgage agent through our mortgage agent service here: https://www.gtamortgagepros.com/.
We are fully licensed real estate professionals ourselves, meaning that we must follow all rules and regulations in place in Ontario. All our Realtors are fully licensed and top professionals.Our service has great reviews, amazing feedback and we have dozens of happy customers.In addition to this, there is no obligation - if you don't like the Realtor we send you, we will send you another one - however, this has yet to happen in the years we have been running this service.Finally, we don't make any money unless you are happy (see the next section).
We charge our Realtors a small fee - but they only pay it if there is a closed deal. So, if we send you a terrible Realtor who is useless and can't buy or sell a property for you, we don't make any money. This is why we only work with the best Realtors out there - otherwise we would not make any money ourselves. It is a win for us, a win for them and a win for you.
We serve the entire GTA and beyond, including major cities across Canada.

If you're looking beyond Durham, we recommend you look at our "&BO34" page and to check out our "&BO76&" and our "&BQ131&" services."


Durham is a beautiful region east of Toronto that encompasses four larger cities on the coast of Lake Ontario: Pickering, Whitby, Oshawa, and Ajax. Additionally, the region spreads north to the shores of Lake Scuogog and Lake Simcoe - breathtaking country all within a short drive.

There is lots to do in the region, whether you live an outdoorsy lifestyle, or are more inclined to the cosmopolitan. It is also a short train or drive to downtown Toronto.