The Best Real Estate Agents In East Gwillimbury All In One Place
We'll match you with a top Realtor in no time.
Find My East Gwillimbury Realtor for Free
---
Get Award-Winning Real Estate Help
Our Agents and team have won multiple awards, including the prestigious 2018 President's Gold Award.
Take the guess-work out of finding a great Realtor and get a trusted, proven and award-winning expert to help you buy or sell your next home.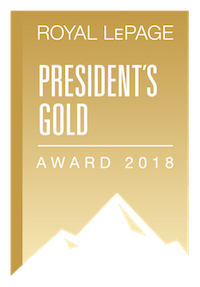 ---
Why We're The Obvious Realtor Matching Choice Out There
It's hard to feel confident you're hiring the right Realtor. You may be tempted to take a friend's or colleague's advice. But chances are they don't know any better than you do.

With us you move forward with buying or selling your home with ease and confidence. We've streamlined the process of finding a Realtor that can find your dream home or maximize the sale of your house.

Our service is free, reliable and the process only takes about 40 seconds. We use our expertise to pair you with the perfect agent, based on your specific needs. Every Realtor on our team is a seasoned veteran with 10 plus years experience. They've earned a stellar 5-star rating and have produced 10 or more sales. More impressively, they're ranked in the top 10% of all Realtors in Canada*

We pair you with Realtors of this caliber to give you the confidence to move forward with your sale - full steam ahead.
Get My Perfect Realtor
"Needed to upgrade from my two-bedroom apartment for a bigger space; a house. Right from step one, when I applied online, they assigned me with the perfect Realtor. Got me a great offer on it and was helping me narrow down new joints out near a fantastic school district."
We're Proud to Say We've Helped Nearly 1,500 People find their most suitable realtor
You are welcome to join them by clicking the button below
Find My East Gwillimbury Realtor for Free
---
Our Service Has Been Featured In:
The Latest East Gwillimbury MLS Listings And Homes For Sale
Get homes just like this delivered free to your inbox - instantly
It's easy to get the latest homes for sale and stay on top of the market. Sign up for free.
All of our members are proud members of
The Perfect Realtor is Just A Few Steps Away
It Takes Less Than a Minute
Start by clicking on the green button below.

Then we'll match you with a top Realtor, tailored for your needs.

Let your perfect Realtor then make the buying or selling process easy.
Land Your 5-star Realtor
It's A Great Area to Live and Work
This town and its people hold a special place in our heart. From its open-minded mentality and multicultural festivals, to its beautiful nature - we love every nuance of this warm and humble region.

It's educational opportunities also make it a perfect place to live.

We want to help you and your family find an East Gwillimbury Realtor that can land your dream home or sell your house. Our deep-rooted appreciation for this area motivates us to give you 100% effort and get you the best deal.

We know the area and have acquired real estate insights that will pay dividends for you. It's our ongoing goal as a leading Toronto Real Estate Agent to help locals like you nab the perfect abode or maximize your sale.
We Know the Area and Understand Its Real Estate
First of all, our service is totally streamlined - fast and free. We're the fastest route to the best local Realtor. Whether you're looking for a house near schools and shopping plazas, or a family dream home on the outskirts of town- we have the insights and experience to buy or sell your home and save you thousands.

We use the most updated tools and techniques in the real estate industry. We're in tune with what makes local buyers tick and have the pedigree to land you the house of your dreams at the lowest price.

Or if you're selling, we can get you top market value for your home. Our 5-star Realtors know the area extremely well and have acquired invaluable local real estate knowledge over the years that give them a distinct advantage over the competition.

Try our fast and free service. We'll give you the confidence you need to move forward today.
Pinpoint My Realtor Now
---
Click on the question to reveal the answer.
We are fully licensed real estate professionals ourselves, meaning that we must follow all rules and regulations in place in Ontario. All our Realtors are fully licensed and top professionals.Our service has great reviews, amazing feedback and we have dozens of happy customers.In addition to this, there is no obligation - if you don't like the Realtor we send you, we will send you another one - however, this has yet to happen in the years we have been running this service.Finally, we don't make any money unless you are happy (see the next section).
We charge our Realtors a small fee - but they only pay it if there is a closed deal. So, if we send you a terrible Realtor who is useless and can't buy or sell a property for you, we don't make any money. This is why we only work with the best Realtors out there - otherwise we would not make any money ourselves. It is a win for us, a win for them and a win for you.
We serve the entire GTA and surrounding areas - not just East Gwillimbury. In fact, if you're interested in the surrounding areas around East Gwillimbury, check out our Georgina Realtor and our King City Real Estate Agent services.


The Town of East Gwillimbury is evolving from what was mainly a rural and suburban character to a thriving urban community surrounded by picturesque countryside and active agricultural areas. Hamlets and villages continue to play an important role in the Town through accommodating a mix of land uses.

The municipal council consists of a mayor and four councillors elected at large, with the mayor also representing the town in York Regional Council. Schools in East Gwillimbury are governed by the York Region District School Board and the York Catholic District School Board.

There are several elementary schools. Under the public system, the school board operates Holland Landing Public School, Park Avenue Public School, located in Holland Landing and Phoebe Gilman Public School in the Harvest Hills neighborhood. Sharon Public School, Queensville Public School and Mt. Albert Public School are located in Sharon, Queensville and Mount Albert respectively. East Gwillimbury began with the early development of Upper Canada by Lieutenant-Governor John Graves Simcoe in the late 18th century. On his order, Yonge Street was constructed from Lake Ontario to what is now the village of Holland Landing in East Gwillimbury.

The areas to the north and east were named East Gwillimbury and North Gwillimbury in honour of Simcoe's wife, Elizabeth Gwillim.

Sources: http://www.eastgwillimbury.ca/site3.aspx, https://www.yorkregion.com/community-static/6861362-york-profile-town-of-east-gwillimbury/