Find The Best Realtors In Georgetown In Just A Few Clicks
Whether you're buying or selling, connecting with one of our top rated Real Estate Agents can help ensure your success from start to finish.
Find My Top Georgetown Realtor Now
---
Get Award-Winning Real Estate Help
Our Agents and team have won multiple awards, including the prestigious 2018 President's Gold Award.
Take the guess-work out of finding a great Realtor and get a trusted, proven and award-winning expert to help you buy or sell your next home.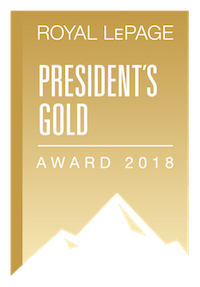 ---
We Are A 5-star Rated Real Estate Service
When it comes to matching customers with the right Real Estate Agent in Georgetown, we are dedicated and determined to provide the best service. Our selection of top rated Realtors will ensure that whatever move you are looking to do next - buy, sell, or rent - will be successful and smooth.

We understand the process through and through along with the problems and nuances that may arise. You can trust us to handle your real estate needs.
Partner with a Top Realtor in Georgetown Now
"Thanks for all your help. Our entire family is really excited to be getting the keys today. While we won't be moving in for a few weeks, we can't wait to turn the home into our own tiny paradise."
SINCE 2015, 1,343 buyers and sellers have got an amazing realtor using our free service
We're here to use our expertise to help you next.
Find My Top Georgetown Realtor Now
---
Our Service Has Been Featured In:
The Latest Georgetown MLS Listings And Homes For Sale
Get homes just like this delivered free to your inbox - instantly
It's easy to get the latest homes for sale and stay on top of the market. Sign up for free.
All of our members are proud members of
Get a Top Realtor in Just a Few Simple Steps
It's Free and Secure
Begin by clicking below. It costs nothing to get started.

In less than a minute, you'll be matched with a top local Real Estate Agent.

Your Realtor, with years of experience in Georgetown, will help you buy or sell with confidence.
Find a Top Realtor in Less Than a Minute
We Are Very Familiar with the Georgetown area
Georgetown is an excellent area to live in, with its village-like feel and close community. Sitting on the bank of the Credit River, its long been a place of settlement for people in the area.

With its beautiful scenery and old time feel, there's a lot to love about this area.It's a great time to buy or sell in Georgetown.

If you're wondering how we can help, head over to our home page to learn more.
Not Only That, but We've Been Working in the Area for Years.
With years of experience in and around Georgetown, our Real Estate Agents know it best. Combining their experience with our state-of-the-art technology, we're able to match buyers and sellers to prospective properties with ease.

Our service is simple, fast and effective. By matching with a top rated Real Estate Agent today, you'll gain access into insights and solutions to help you buy or sell your next property.
Connect with My Top Realtor
---