Quickly & Easily Find A Top Hamilton Realtor
Whether you need to sell your home or are looking to buy a new one - our top rated Real Estate Agents are here for you - we help you quickly and easily find an amazing Realtor.
Get Matched with a Top Rated Hamilton Real Estate Agent
---
Get Award-Winning Real Estate Help
Our Agents and team have won multiple awards, including the prestigious 2018 President's Gold Award.
Take the guess-work out of finding a great Realtor and get a trusted, proven and award-winning expert to help you buy or sell your next home.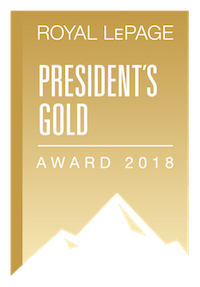 ---
Find The Best Realtor In A Matter Of Seconds
It doesn't matter if you are buying or selling, we can help.

Our service is tailored to bring you a Realtor matched to exactly your requirements - so that you feel confident working with them.

Our top notch Realtors, who know Hamilton well and will work tirelessly with you until your real estate needs are satisfied. For instance, if you're looking to buy, we have an up to date list of homes for sale in Hamilton.
Get Matched With One Of The Best Realtors in Hamilton
"I'd like to thank you for their speedy response. We had our home listed with a Realtor whom we were extremely disappointed with. After our listing expired we contacted GTA Real Estate Pros and they put us in touch with a local Realtor who did an amazing job."
The Latest Hamilton MLS Listings And Homes For Sale
Get homes just like this delivered free to your inbox - instantly
It's easy to get the latest homes for sale and stay on top of the market. Sign up for free.
All of our members are proud members of
Find Your Top Rated Hamilton Realtor
In 3 Simple Steps
Begin by clicking below - it's a free service and applying just takes 40 seconds.

You'll be matched with a top local Realtor in Hamilton within minutes.

Your Realtor, who has expertise in and around Hamilton, will make sure that your next move can be made with confidence.
Connect with a Top Hamilton Realtor Now
We Know the Hamilton Area As Well As Anyone
A port city and Ontario's third largest, Hamilton is a bustling center of economic activity, education and culture.

It is home to sights like the Royal Botanical Garden, outdoor activities including the Bruce Trail and educational opportunities like McMaster University.

There is always something to do in Hamilton. And whether you're looking to buy or sell, our Realtors can give you the kind of help and attention you deserve.

Click here to learn more about our service and how we can help you.
We Have Been Making Customers Happy in the area For Years.
We know Hamilton as well as anyone - we've been buying and selling real estate in the area for years.

And the results don't lie - we have Realtors who rank in the top 10% in Canada*. It doesn't matter whether you want to buy a new home, selling an existing one, or are looking for a commercial property - we'll help you get there.

When you combine the latest technology along with top rated Real Estate Agents, you'll be able to make moves on your next property with confidence.
Get Me My Top Rated Realtor
---
Click on the question to reveal the answer.
We are fully licensed real estate professionals ourselves, meaning that we must follow all rules and regulations in place in Ontario. All our Realtors are fully licensed and top professionals.Our service has great reviews, amazing feedback and we have dozens of happy customers.In addition to this, there is no obligation - if you don't like the Realtor we send you, we will send you another one - however, this has yet to happen in the years we have been running this service.Finally, we don't make any money unless you are happy (see the next section).
We charge our Realtors a small fee - but they only pay it if there is a closed deal. So, if we send you a terrible Realtor who is useless and can't buy or sell a property for you, we don't make any money. This is why we only work with the best Realtors out there - otherwise we would not make any money ourselves. It is a win for us, a win for them and a win for you.
We serve the entire GTA and surrounding areas - not just Hamilton. In fact, if you're interested in the surrounding areas around Hamilton, check out our Brantford Realtor and our Ancaster Real Estate Agent services.


When most Canadians think about scorching hot real estate markets, they don't necessarily think about Hamilton. Yet over the past five years the average price of neighbourhoods in Hamilton has risen more than 60%, not far below the frenzied pace in Toronto and Vancouver. While Hamilton has a well-earned reputation for being a gritty, blue-collar, industrial city, it's attracting a new younger demographic. "That grittiness, that toughness is still here and that's attracted the artistic crowd," says George O'Neill, CEO of the Realtors Association of Hamilton-Burlington.

In his view, Hamilton is like Toronto's trendy Queen West, although on a much bigger scale. In our inaugural neighbourhood ranking for Hamilton, we have a three-way tie for first place between Crown Point East, Crown Point West and Gibson. Like Toronto, the biggest challenge in Hamilton is supply.

There is still an imbalance between sales and new listings, says O'Neill, which tends to favour sellers.

Sources: https://www.macleans.ca/economy/realestateeconomy/hamiltons-top-neighbourhoods/, https://www.hamilton.ca/