Find A Top Holland Landing Realtor Tailored For Your Needs
Get matched with one of our 5-star Real Estate Agents in seconds
Pinpoint My Perfect Holland Landing Agent
---
Get Award-Winning Real Estate Help
Our Agents and team have won multiple awards, including the prestigious 2018 President's Gold Award.
Take the guess-work out of finding a great Realtor and get a trusted, proven and award-winning expert to help you buy or sell your next home.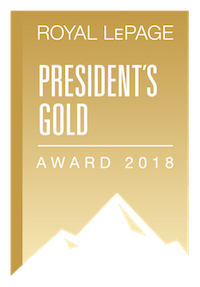 ---
Why Our Streamlined Approach Makes Us The Best Choice
We understand that buying or selling your home is exciting, yet entails a substantial amount of stress.

You're turning over a new leaf and that's a big deal. Simply finding the best local Realtor to hire would go along way towards peace of mind, right?

You can rely on our real estate service to rapidly find the best local Realtor based on your needs, so you can move forward.

We've totally streamlined the process of pinpointing the perfect agent.

Our service is totally free and takes about 40 seconds from start to finish. Our Realtors are accomplished within the real estate industry and have a decade of experience on their side.

Each has a prestigious 5-star rating and has double digit sales. Our standards are this tight to give you the confidence you need to feel good about hiring your Realtor.

Try our expert matching service today and see how fast and spot-on it truly is.
Get My Top Realtor Here
"Thanks for all your help. Our entire family is really excited to be getting the keys today. While we won't be moving in for a few weeks, we can't wait to turn the home into our own tiny paradise."
The Latest Holland Landing MLS Listings And Homes For Sale
Get homes just like this delivered free to your inbox - instantly
It's easy to get the latest homes for sale and stay on top of the market. Sign up for free.
All of our members are proud members of
Locating a Trusted Local Realtor Fast Has Never Been Easier
No Long Forms or Aggravating Details, a Couple of Clicks Is All It Takes
See the green box below? Give a mouse tap to get things started - it's free

Our service will sift through our vetted agents and choose the best fit for you

The only thing left to do is hire your agent and ride their expertise to the best deal on your sale or purchase
Pinpoint The Top Realtor for Me
We Have An In-Depth Understanding of the Local Real Estate
This quaint town is precisely the kind of place families seek out to settle down and make their home. Without a doubt, it holds a special place in our heart.

With musical shows, festivals, parks and trails - we love every nuance of this gorgeous and glowing area. So naturally we want to help you find a Holland Landing Realtor that can help you land your dream home or sell your house.

Our unwavering appreciation for this town motivates us to focus full force on getting you the best deal possible.

We know the real estate here quite well and have acquired priceless insights that will pay dividends.

As a top Toronto Real Estate Agent we aim to help local home buyers and sellers snag the perfect home or maximize the value of your sale.
We've Been Helping People Save Big On Their Home for Years
What makes our Realtor matching service special?

Well, for starters our service is free. It's also very quick. We've streamlined the process so homebuyers can find the best local Realtor without the headaches of filling out long forms.

With us, you can move forward in the buying process with confidence. Whether you're looking for a downtown location near schools and shopping, or waterfront property in the country - our agents have the insights and experience to find it and save you thousands.

We use the most recent and cutting edge tools and techniques in the real estate industry to help us. We know what moves local buyers and sellers and have the expertise to get you the best deal.

If you're looking to sell your home fast, we can find a buyer and get you top market value.

Our vetted Realtors know the area through and through. You will have the confidence you deserve, so you can me your real estate dreams come true.
Let's See My Realtor Now
---