Connect With Your Ideal Kensington Real Estate Agent
We will find your ideal Realtor for you - in just 40 seconds - from our pool of top-rated, 5-star reviewed and pre-vetted Agents.
Get Your Ideal Kensington Realtor For Free
---
Get Award-Winning Real Estate Help
Our Agents and team have won multiple awards, including the prestigious 2018 President's Gold Award.
Take the guess-work out of finding a great Realtor and get a trusted, proven and award-winning expert to help you buy or sell your next home.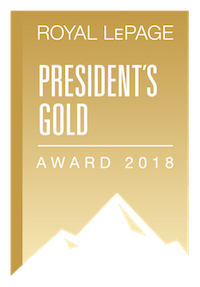 ---
We've Managed To Stay On Top Of The Real Estate Trends
We're enthusiastic about real estate dealings and love the kensington area. And we are always available to help you find you a professional Realtor who'll guide you through the process of buying or selling property.

Passion is what drives us to serve with excellence. The process is simple, fast and absolutely free.

Even more, we only contract pre-vetted Realtors. Our Kensington Realtors have received numerous positive reviews from the local real estate community.

You can count on us to link you with the best Realtor for all your real estate needs.
Get A Genuine Realtor
"I'd like to thank you for their speedy response. We had our home listed with a Realtor whom we were extremely disappointed with. After our listing expired we contacted GTA Real Estate Pros and they put us in touch with a local Realtor who did an amazing job."
The Latest Kensington MLS Listings And Homes For Sale
Get homes just like this delivered free to your inbox - instantly
It's easy to get the latest homes for sale and stay on top of the market. Sign up for free.
All of our members are proud members of
We've been passionately serving the area since 2015
Invest in Toronto's distinctive multicultural neighborhood and kick start your real estate dream. Live in one of Canada's oldest historic sites by buying a property in Kensington.

And the surest way to buy or sell a property in Kensington is by getting a reliable Toronto Real Estate Agent for free.

And if you're looking to sell, look no further. Our Realtors know just how to market your home and attract top buyers.
We have local Realtors so you get great service
Experience. Passion. Results. These are the guiding principles we use when admitting Realtors into our system. They'll do everything to get you the best deal.

And they're from the area and they know it well - so you get great, local service. Go with someone who knows the ins and outs of the unique Kensington real estate market.

It's a great, exciting place to live with a solid community - make sure you have someone on your team who can help you buy or sell with confidence.
I need a great Real Estate Agent now
---