Choose The Best Realtor In Kerr Village In Under A Minute
We selected and vetted dozens of top Realtors to help you buy or sell your next home. Get matched under a minute for free.
Work with the best Real Estate Agent in Kerr Village
---
Get Award-Winning Real Estate Help
Our Agents and team have won multiple awards, including the prestigious 2018 President's Gold Award.
Take the guess-work out of finding a great Realtor and get a trusted, proven and award-winning expert to help you buy or sell your next home.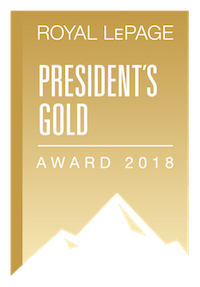 ---
3 Reasons Why We're The Best Service In Town
1. Our agents must be 5-star-rated, mls approved, use the latest technology and tools and they all need to meet a minimum level of service or they are dropped from our database.

2. If you don't like the Realtor we selected for you, you can ask for another one (that's yet to happen in 3 years).

3. We do not charge you anything at all. Our service is 100% free for you.
Obtain a top Kerr Village Realtor
"The Realtor we used sold our home for $133,000 more than any home had ever sold on our street. I think that says it all. She staged the home perfectly and ran an immaculate selling process - we could not have been happier with this service."
The Latest Kerr Village MLS Listings And Homes For Sale
Get homes just like this delivered free to your inbox - instantly
It's easy to get the latest homes for sale and stay on top of the market. Sign up for free.
All of our members are proud members of
Find A Top Agent Quick
In less than one minute
The first step is clicking below. It won't cost you a dime.

Once you've completed the free application, we use the information you provided to match you to a Realtor who is the perfect fit.

Your Realtor is a local expert who will bring you peace of mind throughout the process.
Find Me The Perfect Agent
We Are Proud To Serve The Kerr Village Area
Kerr Village is a vibrant community with a unique character nestled in the heart of Oakville, just outside of the calming waters of Lake Ontario.

Unique truly is the best way to describe Kerr Village, where 'mom and pop' shops offer unusual items including home décor, handcrafted furniture, antiques and artwork; and specialty stores boast a range of chic clothing, children's accessories, hobby supplies and gifts for collectors.

Our Toronto Realtors will love to guide you through the process of buying or selling a property in Kerr Village.
A Top Area to Live
You want a Realtor that truly gets you.

And someone who knows the neighbourhood upside down. That's why we will only select a Realtor with 10 years experience (on average) and who have closed more than 10 deals.

Thanks to their experience and the use of the best tools available, our Realtors can help you get the best deal possible.
Hire a Top Realtor for free
---