Quickly Get An Incredible Lawrence Park Realtor
We've come up with a brilliant system to save you time and money as we help you buy or sell your home with the guidance of the best local Realtors.
Find Me The Perfect Lawrence Park Real Estate Agent
---
Get Award-Winning Real Estate Help
Our Agents and team have won multiple awards, including the prestigious 2018 President's Gold Award.
Take the guess-work out of finding a great Realtor and get a trusted, proven and award-winning expert to help you buy or sell your next home.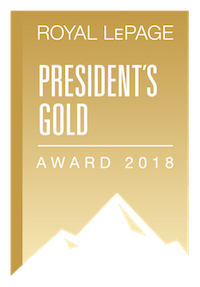 ---
How Our Free Service Works
Our service is as easy as it is effective. You just have to fill out a simple form so that we can know what you're looking for.

Our algorithm quickly processes your information and uses our network of Realtors to find the perfect one for you.

Sounds great, right? Plus, it's free. What else can you ask for?
Get in touch with the best Lawrence Park Realtor now
"I had only heard bad stories about Realtors and sadly, I needed to deal with one because I wanted my own place. The Realtor GTA set me up with was exceptional - knew exactly where I was coming from and, best of all, she knew just what I wanted. Now I have a great two bedroom home and a new friend."
The Latest Lawrence Park MLS Listings And Homes For Sale
Get homes just like this delivered free to your inbox - instantly
It's easy to get the latest homes for sale and stay on top of the market. Sign up for free.
All of our members are proud members of
The 3 Steps To Getting a Top Realtor
It'll Take Less Than A Minute
Click below (it's that easy!)

We will match you instantly with one of the best Lawrence Park Real Estate Agents.

Rest easy as your Realtor gets to buying or selling your home for you.
Hire a Top Realtor for free
Lawrence Park Real Estate
Lawrence Park is known for being one of Toronto's most exclusive residential neighbourhoods.

Centered on Mount Pleasant Road, the neighbourhood grew slowly with medium-sized houses on narrow but deep lots.

There are a few commercial businesses within a five-minute walk. The closest grocery stores are close to Yonge and Lawrence.

Want to buy or sell in this neighbourhood? We have the right Toronto Real Estate Agent for you.
Not Only That, but We Have Been In This Area For Years
Not just any Realtor will do when you're looking to buy or sell in Lawrence Park - they won't have the contacts needed to navigate this exclusive real estate market.

That's why we will only match you to a top Realtor with proven experience closing deals in this area.
Get A Free consultation with a Top Lawrence Park Realtor
---