Connect With A Top Local Real Estate Agent In Lorne Park
Want a top Real Estate Agent? We know many great local Realtors who can help. Lets connect you.
Get a top Lorne Park Realtor Now
---
Get Award-Winning Real Estate Help
Our Agents and team have won multiple awards, including the prestigious 2018 President's Gold Award.
Take the guess-work out of finding a great Realtor and get a trusted, proven and award-winning expert to help you buy or sell your next home.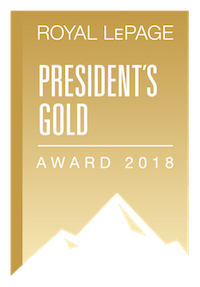 ---
We Are a Go-To Expert Service
We've scoured the Lorne Park area to come up with top Realtors who can help you. They're local, just like you, so they know the ins and outs of the local market.

Don't take a risk and go with any old Realtor - go with one who you know will provide the best service. That's where we can help.
Find Your Lorne Park Real Estate Agent
"I'd like to thank you for their speedy response. We had our home listed with a Realtor whom we were extremely disappointed with. After our listing expired we contacted GTA Real Estate Pros and they put us in touch with a local Realtor who did an amazing job."
The Latest Lorne Park MLS Listings And Homes For Sale
Get homes just like this delivered free to your inbox - instantly
It's easy to get the latest homes for sale and stay on top of the market. Sign up for free.
All of our members are proud members of
Dedicated Agents are Just 3 Steps Away
Can be done in a matter of minutes
100% free. Click below to get started.

You'll be matched instantly with a top Lorne Park Realtor.

Your Realtor will quickly respond to your needs and help you buy and sell in the area.
Link Up With A Top Realtor in 40 Seconds
Find Lorne Park Apartments with an Expert Real Estate Agent
Best known for the Heartland shopping complexes located at Mavis Road & Britannia, Lorne Park is a large scale suburban planned community with some of the best outlet and big box shopping in the city. There are also some older and more established areas developed in the late 1970's to early 1980's that are located near the Credit River.

You can find out more about our service if you click here - but if you're ready to buy or sell, apply below.
Not Only That, but We Have Been In the Area For Years
We have Agents who have seen enough homes to know which ones are likely to have expensive problems. Your agent will be able to tell you what to look for and what to steer clear of, which is especially important.

Make sure you get the best value, whether you're buying or selling. Go with a professional Realtor who knows the industry through and through.
Get My Top Realtor
---